Aware Wolf
Member (Idle past 263 days)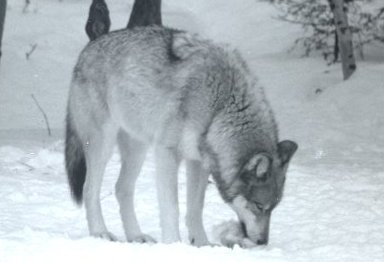 Posts: 154
From: New Hampshire, USA
Joined: 02-13-2009
Message 3 of 357

(542759)




01-12-2010 12:36 PM

Reply to: Message 1 by Larni
01-12-2010 10:20 AM
---
I hope Cavediver does jump in here and I hope he addresses the question of what we do know and don't know about what may or may not have existed before/outside/external to the Universe. You read folks saying that time/space/matter/energy did not exist prior to the big bang as though that is a settled fact, or at least there is some preponderance of evidence pointing to this. Do we really "know" that? Or, as I suspect in my admitted ignorance, are the possibilities pretty much endless?
---
This message is a reply to:
Message 1 by Larni, posted 01-12-2010 10:20 AM
Larni has not yet responded
---
Replies to this message:
Message 8 by Briterican, posted 01-12-2010 1:56 PM
Aware Wolf has responded
---
Aware Wolf
Member (Idle past 263 days)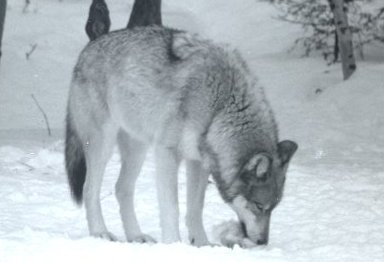 Posts: 154
From: New Hampshire, USA
Joined: 02-13-2009
Message 9 of 357

(542773)




01-12-2010 2:16 PM

Reply to: Message 8 by Briterican
01-12-2010 1:56 PM
---
In a metal box with glowing walls
---
I know where you're coming from and I don't think you are wrong with anything you say here, but I guess what I am looking for is scientific permission to call Bullshit when someone says "there definitely was no time/space/energy/matter prior to the Big Bang". I "know" with the layman's certainty that we don't know what caused the Big Bang. What I want someone to confirm for me is that we know so little about it that we can't rule ANYTHING out. Maybe there is no "outside" the Universe. Maybe there is an outside that is very different from what is inside. Maybe there is an outside that is very similar or exactly the same.

Picture the two of us living in a metal box with no doors or windows. The walls of our box glow. We say, "The light we have in here is a characteristic of our 'world', our box, therefore it is impossible that light can exist outside our box." Bullshit.

Of course, I don't know what I'm talking about, hence the desire for someone like Cavediver to set me straight.
---
This message is a reply to:
Message 8 by Briterican, posted 01-12-2010 1:56 PM
Briterican has not yet responded
---
Replies to this message:
Message 10 by Taq, posted 01-12-2010 2:31 PM
Aware Wolf has not yet responded
---