Taq
Member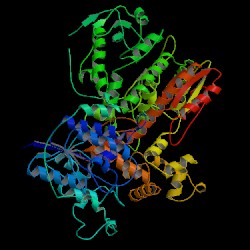 Posts: 7465
Joined: 03-06-2009
Member Rating: 3.2
---
Re: Typical these days..
---
Riggamortis writes:
So in short, because some authority in the home of crony capitalism has classified an extremely lucrative product as safe, anyone who questions it is the equivalent of an anti-vaxxer? Pathetic.
There have been decades of studies on Roundup, and there is no evidence of toxic effects at the levels people are exposed to. Roundup is the most studied herbicide in history. This is equivalent to the anti-vaxxers claiming that vaccines harm children when there is no evidence to back it up.
The backlash against GMO's has nothing to do with their potential harm. It has everything to do with GMO's being the product of human intervention. People have non-rational fears about things that are genetically modified, as if those sci-fi horror shows are documentaries.
---
This message is a reply to:
Message 43 by Riggamortis, posted 08-11-2017 10:02 PM
Riggamortis has not yet responded
---