Phat
Member

Posts: 11882
From: Denver,Colorado USA
Joined: 12-30-2003
Member Rating: 1.4
Message 1 of 2

(845980)




12-24-2018 3:10 PM
---
Happy Holidays EvC
---
Ive been worried about our most prolific poster, jar. I felt as if though we may have made him angry or hurt by teasing him about his love of guns, or that he had health issues. I hope that he simply got tired of us for a while and is in good health this holiday. ringo is going to have to defend his arguments without his help. I know many of jars arguments and I miss his presence. Merry Christmas you old curmudgeon...may you have a happy, healthy, and prosperous New Year.

To the rest of you: Those who pray, pray for each other and to all at EvC may you have a happy and healthy holiday season. Good thoughts going your way.
Edited by Phat, : added phatterwocky
---
Chance as a real force is a myth. It has no basis in reality and no place in scientific inquiry. For science and philosophy to continue to advance in knowledge, chance must be demythologized once and for all.
–RC Sproul
"A lie can travel half way around the world while the truth is putting on its shoes."
–Mark Twain "
~"
If that's not sufficient for you go soak your head.
"~Faith
You can "get answers" by watching the ducks. That doesn't mean the answers are coming from them.~Ringo
Subjectivism may very well undermine Christianity.
In the same way that "allowing people to choose what they want to be when they grow up" undermines communism.~Stile
---
Replies to this message:
Message 2 by GDR, posted 12-24-2018 5:20 PM
Phat has acknowledged this reply
---
GDR
Member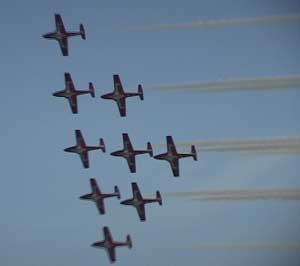 Posts: 4726
From: Sidney, BC, Canada
Joined: 05-22-2005
Member Rating: 2.1
Message 2 of 2

(845986)




12-24-2018 5:20 PM

Reply to: Message 1 by Phat
12-24-2018 3:10 PM
---
Re: Happy Holidays EvC
---
I'm sure we all echo those sentiments. Merry Christmas jar and a wonderful 2019.
---
He has told you, O man, what is good ; And what does the LORD require of you But to do justice, to love kindness, And to walk humbly with your God.
Micah 6:8
---
This message is a reply to:
Message 1 by Phat, posted 12-24-2018 3:10 PM
Phat has acknowledged this reply
---