Granny Magda
Member (Idle past 39 days)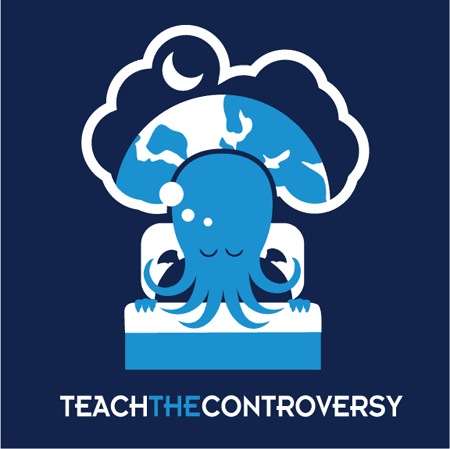 Posts: 2300
From: UK
Joined: 11-12-2007
Message 4 of 18

(636603)




10-08-2011 7:08 AM

Reply to: Message 1 by Larni
10-07-2011 9:57 PM
---
Okay, so I'm pretty much a regular DC fanboy these days, although as a kid I was a straight up Marvel zombie. But I've been reading DC long enough to really get immersed in the continuity... and they pull this! Gah!

Clark and Lois never married! Supes wears body armour for no reason! The Crisis events never happened! Everyone wears pop-collars! Etc! Never have I experienced more impotent nerd rage.

Still there are some good titles being brought out as a result of this. I just can't help but feel that there aren't enough to really justify pissing off all the existing fans. Too much of it was bland. Still, they appear to have sold a crapton of these things so what do I know. Let's just hope that the sales don't slump back to where they were in the first place.

So, having read most of the 52 (Via torrent if not by a paper copy), here are my recommendations;

Good Stuff

Animal Man; As a big fan of the Grant Morrison run, I was pretty excited to see this character back in a more horror-themed book and boy was I pleased! It's dark and broody, helped along by some really unique art. It looks loose and sketchy, but the detail is all there when it needs to be and the emotion on the characters faces is great, it really helps sell the story. This is a great jumping on point for new readers, it tells you everything you need to know and it tells a well-paced, disturbing story. My top pick.

Wonder Woman; I was really surprised to like this. I've never read much of WW, mostly because the character is so painfully dated, but there was a lot of buzz about this book, so I picked up a copy. It's really good! The art is great, muted and gritty but full of character. It's hard to judge a story in just one issue, but the set up was solid, lots of Greek myth, WW kicking ass, and a bit of a mystery... it shows promise. Some people have criticised it for not explaining itself as it goes, but I like that. I'll definitely be back for issue 2.

Swamp Thing; This has very big shoes to fill. Alan Moore's ST is rightly hailed as a classic, but subsequent creative teams never quite managed to live up to that reputation. This is a good solid try though. It's a little odd, focusing on Alec Holland, the human side of the swamp walker, but it does have an entertaining plot, good dialogue, nice art and a tie-in with Animal Man. My only reservation is that it seems to be a little bit too embedded in previous continuity for new readers, but I don't think that's as bad a problem here as in some other books.

Action Comics; This one kind of bugs me. Re-numbering Action and Detective Comics, the two longest running titles in the business seems like an act of vandalism to me. I mean, are there really people out there who are thinking "Hey, I'd like to read Action, but it's at #904. I'd have to read another 903 issues for it to make sense!"? No there are not. Bah! On the other hand... this is an interesting comic. It's odd though. This is meant to be Superman's early years and... he's a massive dick. He throws a guy off a huge building. Okay, he catches him, but it's still weird to see Superman behave like this. Also his costume in this is HORRIBLE. He looks like he's wearing a tea towel. But since it's Grant Morrison, there is plenty of good to be found here, especially the dialogue, at which Morrison is a master. The guy has that Tarrantino-esque knack of righting lines that sound really cool and polished, yet still sound natural. Plus he's earned a lot of trust on this with his All Star Superman series, which is one of the best damn comic s ever published as far as I'm concerned. So yeah, worth checking out. Also, the art is pretty damn fine.

Demon Knights; This is an absolutely wild, weird and wonderful comic that will probably get cancelled in about four issues time. It's an odd choice; a sort-of Medieval setting with some of the DCU's most notable magical characters, Etrigan the Demon, Shining Knight and weirdly a not-quite-as-villainous Vandal Savage. The role-player in me can only roll my eyes at the fact that our protagonists meet in a tavern, but the rest of the book is far from clichéd. It's crazy stuff, demons, sorcerers, and... dinosaurs? By the British author Paul Cornell, who has been doing lots of good work lately, I enjoyed this.

Aquaman; This one is just warming up. It spends a lot of the first issue addressing the "Aquaman is lame" gags, not sure I agree with that choice, but it's an accomplished start. The threat looks good and scary. The main draw here is the art which is just gorgeous. Ivan Reiss is doing some of the best work of his career here. Worth a look if you don't mind your heroes wearing a shiny orange shirt.

Resurrection Man; A really obscure character, but a nice looking comic. Every time Mitch dies, he is reborn with a new superpower. And he dies a lot. It's got a dark, Vertigo-esque tone to it and some decent art. Worth a look.

The Bad

Grifter; Sorry Larni, but this sucked big time. It was confused, confusing, poorly drawn and dull. It made no real effort to explain who this character was and why we should care about him, nor did his actions make us care. He basically runs around a lot, hearing voices and shooting people. With a hanky on his face. I have to admit that I always hated Image and Wildstorm, the only good thing in the whole universe was The Authority and Grifter was always one of the worst - a cheap Wolverine knock-off. This issue did nothing to change my mind. Rating: kindling.

Justice League; Now this one wasn't bad exactly, it just wasn't very good either. It was meant to be their flagship comic, with their top creators and maximum hype... so why does it feel so underwhelming? Too little story, too decompressed art-wise and only about half of the main characters are featured. Lacklustre. If DC are serious about attracting new readers, they should have put their money where their mouth was and made this first issue of the new 52 a cut-price yet over-sized special. As it was it just felt to thin. Plus I don't care for Jim Lee's art, which is technically proficient but somewhat soulless. Still, it was almost worth it to see Green Lantern saying "Wait a minute... you're not just some guy in a bat costume are you? ARE YOU FREAKING KIDDING ME!?" Heh. Rating: must try harder.

Stormwatch; Again, this isn't actually that bad, but it's just too problematic. It's written by Paul Cornell and it seems interesting on many levels. The thing is that I just can't see what The Authority is doing in the DCU. They do not belong there. The whole purpose of The Authority is to take control over world affairs in a way that the DCU can never allow. What's the point? Plus how can Apollo and Midnighter exist in the same world as Superman and Batman? That makes no goddamn sense! Also Apollo and Midnighter have only just met - so no two daddies for jenny just yet I'm afraid. Martian Manhunter seems out of place here as well. At least the art is nice. Rating: good and bad in equal measure.

Hawk and Dove; AAARGH! MY FRIGGING EYES! Why did they let Rob Liefeld do a comic? WHY? Oh, I know why, it's because he's mates with Jim Lee, who is now one of the creative directors of DC. Lee probably feels (with some justification it must be said) that he owes Liefeld one. After all, Lee has come out of the 90s creator-owned publishing craze a rich man, with the job of revamping Batman and Superman. Liefeld's come out of it as everyone's favourite punching bag. Of course that doesn't change the fact that this art sucks beyond belief. Liefeld seems to have learned how to draw feet, something he's often criticised for. But he also seems to have forgotten how to draw hands. And teeth. And lips... Rating: KILL IT WITH FIRE!!!!

Red Hood and the Outlaws; Oh why, just why? The two male leads spend the entire comic casually murdering people and bragging. The female lead has been reduced to a soulless sex doll. None of these characters belong together. The dialogue is dreadful. Yet this is apparently one of the more popular new comics. I despair. Rating: I liked Jason Todd better when he was getting beaten to death with a crowbar.

Catwoman Opening scene; Catwoman's boobs. Closing scene; Catwoman and Batman fuck. Everything in between; meh. Rating; If you can't find proper porn on the internet, you might make do with this.

Voodoo; More gratuitous T&A. 90% of this issue has our protagonist with few clothes on, in a strip club. Bleh.Very little happens. Basri's art is lovely, but that just makes me all the more pissed off that he's no longer drawing Power Girl.

Everything Else

Mostly the other stuff was kinda lukewarm. Batamn, Superboy and Supergirl were kind of interesting. All-Star Western has promise, but it's not my bag. Detective Comics is good is you like really nasty gory comics. Green Lantern was great, but it made no effort to introduce new readers. If I had been a newbie, I would have been confused as Hell. GL Corps is a better bet for new readers. GL: New Guardians would probably be allright if the art wasn't diabolical. Blue Beetle is okay, but it annoyed me by just retelling what has gone before in the previous run. Good for new readers, kind of a waste of time for existing Beetle fans. Batwoman has really, really beautiful art, but I wasn't moved by the story. Batgirl was okay, but I'm too bummed out by the loss of Barbara as Oracle to enjoy it. Also, does DC really need all these Bat-spin-offs? DC Universe Presents is interesting, taking a minor character (this time it's Deadman) and running a few issues with them before showcasing another character. Justice League Drak I've not read yet, but it looks interesting.

So there's a lot to enjoy, probably a bit more to ruthlessly mock and a whole bunch of so-so titles that'll drag along until they're cancelled. Business as usual really. The only way to see whether this was all worth it will be to take a look at sales in a few months time.

Mutate and Survive

Edited by Granny Magda, : No reason given.

Edited by Granny Magda, : No reason given.
---
This message is a reply to:
Message 1 by Larni, posted 10-07-2011 9:57 PM
Larni has responded
---
Replies to this message:
Message 5 by Larni, posted 10-08-2011 10:07 AM
Granny Magda has responded
Message 6 by crashfrog, posted 10-08-2011 10:33 AM
Granny Magda has responded
Message 14 by NoNukes, posted 11-05-2011 6:18 PM
Granny Magda has not yet responded
---
Granny Magda
Member (Idle past 39 days)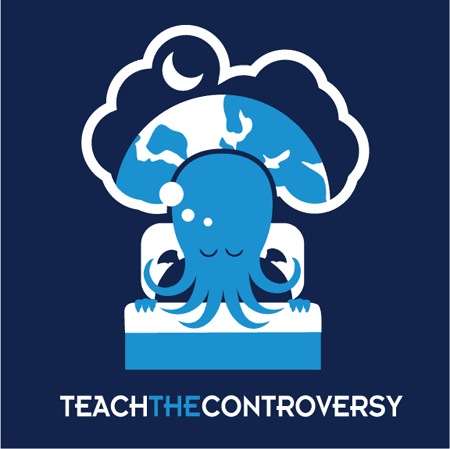 Posts: 2300
From: UK
Joined: 11-12-2007
Message 7 of 18

(636611)




10-08-2011 11:16 AM

Reply to: Message 5 by Larni
10-08-2011 10:07 AM
---
If you're reacting that way, I guess that the reboot's doing its job. In some cases though, the actual comics are exactly the same as they always were (Green Lantern especially). As for Dc's Golden Age staples being lame, I think that it's mostly a matter of how a character is handled that makes them interesting. If a character is well written, they'll be enjoyable.

I read the second Stormwatchband was interested to see them actively throwing red herrings at the JLA to keep them occupied with the more cosmic stuff. It's my notion that Stormwatch will handle the cosmic stuff a la FF in Marvel. That would seem to be a good use of the Authority/Stormwatch brand.

I just hope they keep Midnighter as a real badass 'cause I have a feeling Apollomwill be neutered.

I've only read part one so far, but my guess is that they will all be neutered. I can't see how else it will work. I mean the old Authority took out the US government and killed God. If they do that in the DCU, the JLA have to take them down. Otherwise it just makes Superman and Batman look like a couple of schmucks. Paul Cornell is good, so I can see this being a good comic in its own terms, but I can't get over how they are going to have to compromise to make both worlds work together.

Ultimately, it's like I said above; good writers make good characters. The Authority worked because Warren Ellis is a damn good writer. Without that Apollo and Midnighter are nothing special, just not-even-thinly-veiled expy version of of Superman and Batman. Cornell might be able to pull it off, but I think the odds are against him.

As an aside I always thought Grifter was more like a Hawkeye/Bullseye pastiche. About the only consistent power he has is never missing and coda training.

In terms of powers, yes. In personality terms though, Grifter and most of the other 90s anti-heroes came across as Wolvie pastiches. That, along with the overly bombastic and cheesy Mighty Marvel style, was the kind of thing that put me off super hero comics for a long time. All the Image style comics seemed to want to be all grown up by having boobies and casual murder, but at the same time, Vertigo was producing mature readers comics that were genuinely mature... I just moved on to those, Sandman, Shade, Doom Patrol and so on. Since then though, super hero comics have improved in leaps and bounds. The art is better, the writing is better, the printing is immeasurably better. Comics have never been better. It would be a shame to see DC throw that away in favour of a return to 90s style douchebaggery.

Mutate and Survive
---
This message is a reply to:
Message 5 by Larni, posted 10-08-2011 10:07 AM
Larni has responded
---
Replies to this message:
Message 9 by Larni, posted 10-08-2011 11:33 AM
Granny Magda has responded
---