Lammy
Member (Idle past 99 days)
Posts: 3575
From: Chicago Suburbs
Joined: 03-29-2004
Message 31 of 32

(203520)




04-28-2005 10:44 PM

Reply to: Message 28 by Asgara
04-27-2005 7:41 AM
---
Re: World History student needs our input
---
Some people like to think they are persecuted even when they are not. Even even fantasize about imaginary laws that violate their rights. I wonder if this is a sign of some sort of mental illness.
---
This message is a reply to:
Message 28 by Asgara, posted 04-27-2005 7:41 AM
Asgara has not yet responded
---
dsv
Member (Idle past 2167 days)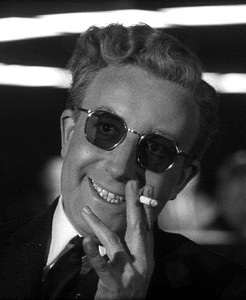 Posts: 220
From: Secret Underground Hideout
Joined: 08-17-2004
Message 32 of 32

(203529)




04-28-2005 11:24 PM

Reply to: Message 28 by Asgara
04-27-2005 7:41 AM
---
Re: World History student needs our input
---
Wait, you mean the ACLU fights for the rights of Christians too?

/sarcasm off

You would be amazed at how many people suggest that the ACLU is an "anti-Christian rights" organization.
---
This message is a reply to:
Message 28 by Asgara, posted 04-27-2005 7:41 AM
Asgara has not yet responded
---