Coragyps
Member
Posts: 5299
From: Snyder, Texas, USA
Joined: 11-12-2002
Message 376 of 377

(724114)




04-12-2014 6:11 PM

Reply to: Message 369 by Faith
03-13-2014 12:53 AM
---
Go pile up some sand under water, Faith, and stop
making what you imagine to be threats on the internet.
---
"The Christian church, in its attitude toward science, shows the mind of a more or less enlightened man of the Thirteenth Century. It no longer believes that the earth is flat, but it is still convinced that prayer can cure after medicine fails." H L Mencken
---
This message is a reply to:
Message 369 by Faith, posted 03-13-2014 12:53 AM
Faith has not yet responded
---
Taq
Member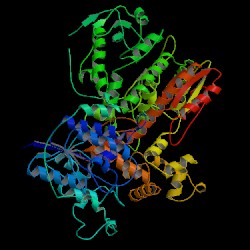 Posts: 7282
Joined: 03-06-2009
Member Rating: 4.0


(2)
Message 377 of 377

(724211)




04-14-2014 4:23 PM

Reply to: Message 369 by Faith
03-13-2014 12:53 AM
---
Boy, are you going to be surprised in the end.
I see that you are not brave enough to use a statement that can be tested while we are alive.
I don't know about you, but I distrust people who require me to die in order to see if they are right or not.
---
This message is a reply to:
Message 369 by Faith, posted 03-13-2014 12:53 AM
Faith has not yet responded
---