Phat
Member

Posts: 11642
From: Denver,Colorado USA
Joined: 12-30-2003
Member Rating: 1.4
Message 378 of 489

(827335)




01-23-2018 3:15 AM

Reply to: Message 75 by ringo
10-12-2012 3:51 PM
---
Rrhaining On This Parade
---
Stile writes:
Are you claiming that God exists somewhere else in the universe?
ringo writes:
I'm claiming that you don't "know" He doesn't.
Stile writes:
What rationally makes you think God will exist somewhere else in the universe?
ringo writes:
Not "will" exist, could exist.
Phat writes:

quote:

---

You cant know that something or someone is not there until you can establish where there is.

---
Rrhain writes:
Why? That is, why isn't "here" good enough?
Instead, all you need is a sufficiently complete definition of what you mean by "god." When your definition is so vague that it doesn't actually say anything, then can it even be said to exist?
But with regard to the North Pole and Santa, it's called "magic." That's the same claim that every theist has ever claimed regarding their god as to why it can't be detected where it is claimed to exist.
So if that's not acceptable with regard to Santa, why does it suddenly become legitimate for god?
One notable attribute of believers in God vs Santa is that most of the God believers are otherwise rational adults.
If challenged to support their beliefs, some would honestly admit that they could not. Others would attempt an elaborate apologetic defense, followed by an attitude of selective magic which enabled them to know and understand a person heretofore unknown to others.
My fascination is with the latter group. They are, after all, not delusional. Why is it that they defend this belief in which they have so vehemently invested?
---
Chance as a real force is a myth. It has no basis in reality and no place in scientific inquiry. For science and philosophy to continue to advance in knowledge, chance must be demythologized once and for all. –RC Sproul
"A lie can travel half way around the world while the truth is putting on its shoes." –Mark Twain "
~"If that's not sufficient for you go soak your head."~Faith
Paul was probably SO soaked in prayer nobody else has ever equaled him.~Faith :)
---
This message is a reply to:
Message 75 by ringo, posted 10-12-2012 3:51 PM
ringo has responded
---
Replies to this message:
Message 379 by Tangle, posted 01-23-2018 3:29 AM
Phat has acknowledged this reply
Message 381 by Rrhain, posted 01-23-2018 7:59 PM
Phat has acknowledged this reply
Message 389 by ringo, posted 02-02-2018 11:43 AM
Phat has acknowledged this reply
---
Rrhain
Member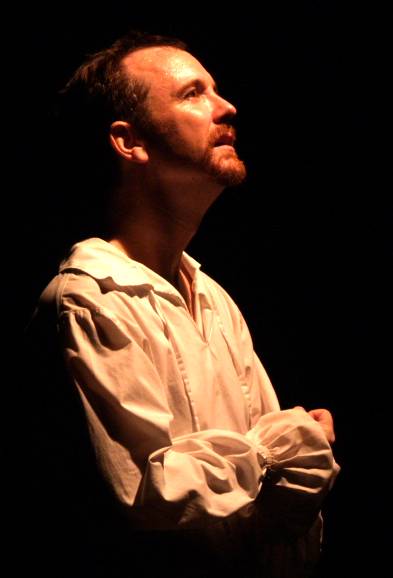 Posts: 6349
From: San Diego, CA, USA
Joined: 05-03-2003
Message 381 of 489

(827423)




01-23-2018 7:59 PM

Reply to: Message 378 by Phat
01-23-2018 3:15 AM
---
Re: Rrhaining On This Parade
---
Phat responds to me:
quote:

---

One notable attribute of believers in God vs Santa is that most of the God believers are otherwise rational adults.

---
Are they?
Just because two million people do a dumb thing, it's still a dumb thing.
Being rational is a difficult thing to be. Most of our decisions aren't made in contradiction to our emotional desires, especially the ones that we have created with regard to our existence as human beings. It's when push comes to shove that the test of "rationality" is really made and it is very difficult to reject your own self.
quote:

---

My fascination is with the latter group. They are, after all, not delusional. Why is it that they defend this belief in which they have so vehemently invested?

---
Again, you're assuming facts not in evidence. Belief in something that has no evidence for existing and, in fact, quite a lot of evidence against (given their own definition) is something that could "rationally" be called "delusional."
Let's not pretend that this is an all-or-nothing thing; that being delusional means that every action made or thought expressed runs counter to reality. Delusional people regularly make "rational" decisions such as not crossing the street when the traffic is going. In fact, some people are quite successful despite their delusions (see the typical bigot.) Some people make quite a living feeding those delusions (again, see the typical bigot-monger.)
But as to why, you answered your own question: They're invested. They have emotionally invested themselves in this and thus will not give it up lightly. People do this all the time. It's why people think their loved ones can't have done the things they did, even when shown direct evidence that they did. So if you have an emotional investment in your "immortal soul," you're not going to give up the idea of not going to hell with any ease.
---
Rrhain

---
Thank you for your submission to Science. Your paper was reviewed by a jury of seventh graders so that they could look for balance and to allow them to make up their own minds. We are sorry to say that they found your paper "bogus," specifically describing the section on the laboratory work "boring." We regret that we will be unable to publish your work at this time.

---
Minds are like parachutes. Just because you've lost yours doesn't mean you can use mine.
---
This message is a reply to:
Message 378 by Phat, posted 01-23-2018 3:15 AM
Phat has acknowledged this reply
---
mike the wiz
Member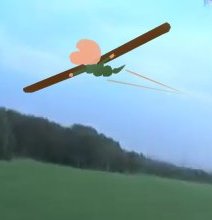 Posts: 4621
From: u.k
Joined: 05-24-2003

(1)
Message 390 of 489

(827862)




02-02-2018 5:06 PM

Reply to: Message 1 by Stile
10-10-2012 2:27 PM
---
The problem with your argument is that you aren't aware that it's basically a representative Black-Swan fallacy.

If you personally "know God doesn't exist", you can only go from your lack of knowledge as a personal matter, which is different from empirically proving knowledge or logically arriving at a sound conclusion. So then, yes, in a way you "know God doesn't exist" in the sense that God isn't part of your own reality, but only your own experience, since you argue based on that, largely.

This is the problem, you state yourself in your argument that we, "look for the thing" where it is supposed to be or the effects it is supposed to leave, etc...and your problem is that you are only looking at your own experience in not getting any data where others have. But that may well mean that you and those others will only accept a false standard of persuasion, because of psychological bias.

Stile writes:

Therefore, I know that God does not exist.
I, and many other people, have looked for where God is proposed to exist for almost the entirety of human history. It is possible that "God's existance" is the most looked for thing ever. But no data has ever been obtained that indicates God's existance

Wrong on both counts. Firstly, you and those like you have, "looked for God" according to your own God-like arrogant definition and, "not found God". Because a portion has not found Him doesn't mean others haven't, and if it is a case of ignorance versus knowledge then you represent the more unreliable. By analogy if I say, "open your fists" having close your hands, and there is nothing in them, and many others ask me to open their fists, they and all like them might conclude that "some ERGO all", which is an inductive error, that because a portion has empty hands, all do.

The biggest problem with unbelief is it doesn't give you knowledge. So to say, "God doesn't exist" having seen no effects, and God hasn't satisfied your own personal demands, is a weak argument, if others have experienced God and God's effects (which we have) based on God's agenda and will. This makes you ignorant, and so you aren't really arguing from knowledge but ignorance where others aren't ignorant.

Secondly to state there is no data to indicate God's existence, as an assertion, is not only absurd intellectually but it is TOTALLY based again, on you playing God and only defining such evidence as that which you yourself would say counts. That way you basically define everything that exists as, "not God".

That is a RUBBISH way to define evidence for God. I prefer the sound way, by logically and correctly qualifying evidence of a Creator as that which would usually "follow" if a creator exists, namely created things. What are created things and what do they contain? We can see this from things we know to be created by creators, (humans).

So then there is plenty of consistent evidence which is more indicative of God existing and it is a logical contradiction to say for example, that such evidence is, "no data", for that is the same as saying that a painting is, "no data" that a painter exists/existed.

According to the USUAL definition of a creator, (rather than the definition used by atheists, of, "nothing that exists", LOL) there is plentiful evidence of God, in all things which have order, specified complexity, genius solutions in nature, such as the aggregate eye obeying several very complex physical laws, neat formulas physicists largely tell us indicates theism rather than not, in other words, it is more reasonable to expect from a Godless world, a random chaotic mess, and where we find beautiful design, order, a well laid plan riddle with contingencies, whatever the usual designer thing is, we find evidence consistent with God.

Now note I didn't affirm the consequent, I did not say, "this is evidence of God therefore it came from God", but rather I am attacking the absurd notion that there is "no data" consistent with God existing. I am afraid that notion, only belongs to biased unbelievers that simply want to assert that any possible consistent evidence of God, is not evidence of God.

Stile writes:

Example: "I know that Santa Claus does not exist."
This is more like the "I know that God does not exist" claim.

Why? Invisibility is not only shared with false things but also with true things. A higgs boson was believed, not "known", for a long time. In the same way we see the effects of a creation but not the required creator. The comparison to santa claus is problematic because it only focuses on the elements God and Santa share. It can be shown logically that invisible things, can either be false things or true things. I cannot presently see oxygen? So then for a long time oxygen couldn't be detected, or germs, does that mean we would compare them with santa? So then why do atheists choose to compare God to santa but never to things which would be invisible, but are possible existent?

Thus it is begging-the-question fallacy, a subtle one, but all the same that fallacy, because your hidden assumption is that we must only compare God to things either which seem absurdly false to us or we know to be false, rather than to compare God to things which may be true but may share some elements with God.

So then, "santa" and, "multi-universes" or "bosons", all share SOME elements with God. The question is, do we, "know" all of the elements?

Answer; no. There are some things we don't know, technically. Intellectualy speaking, if God exists then it would just mean it is possible to have an invisible supernatural entity exist, that shares elements with a fantasy-figure. Why then, is the true question, do they share the elements?

The answer is because our imagination can create false things because false things can be invisible, therefore it is a tautology, that anything you can think up can be equal to God in God's invisibility.

I don't believe you have thought such things through.
---
This message is a reply to:
Message 1 by Stile, posted 10-10-2012 2:27 PM
Stile has responded
---
Replies to this message:
Message 391 by Taq, posted 02-02-2018 6:09 PM
mike the wiz has not yet responded
Message 392 by Stile, posted 02-05-2018 11:22 AM
mike the wiz has not yet responded
---