jar
Member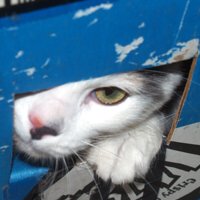 Posts: 30936
From: Texas!!
Joined: 04-20-2004
Message 31 of 31

(285240)




02-09-2006 2:11 PM

Reply to: Message 28 by Faith
02-09-2006 2:06 PM
---
Re: the barbarous nature of Christianity
---
I will be happy to compare the barbarity of Christianity and Islam at any time. But there has never been a more intolerant, barbaric movement on earth than Christianity.

This is not the place though to continue this discussion. Simply start a thread on it.
---
Aslan is not a Tame Lion
---
This message is a reply to:
Message 28 by Faith, posted 02-09-2006 2:06 PM
Faith has not yet responded
---