Tusko
Member

Posts: 605
From: London, UK
Joined: 10-01-2004
---
Re: Recap:
---
Apologies for the long absence from this thread - I've not been feeling up to contributing for a while.

On with the language related fun...

I think that you have got the wrong end of the stick here. I'm not talking about language confering selective advantage upon individuals. That doesn't work, because as you say, language is an aquired characteristic. You're looking at the whole issue from an anthropocentric standpoint. I'm imagining an individual's idiolect(s) are themselves incredibly simple lifeforms - much simpler than the simplest DNA-based life.

Looking at it this way, the human population isn't really the issue. People are just provide the environment in which language-based life can survive. Our brains, vocal tracts and so on, because of their peculiarities, exert a selective pressure on language-based life because some things are easier to think, or say, than others.

Does this make sense to you? Or am I rambling crazily?
---
This message is a reply to:
Message 28 by Chiroptera, posted 10-15-2005 3:15 PM
Chiroptera has not yet responded
---
dwise1
Member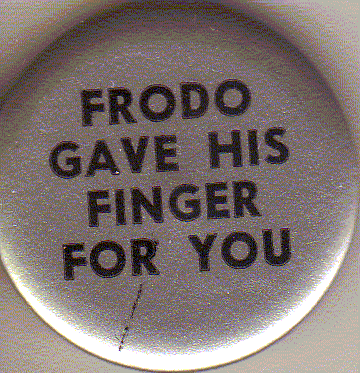 Posts: 3310
Joined: 05-02-2006
Member Rating: 5.1
---
I started out as a language major (German primarily, but also French, Spanish, Russian, Latin, Greek, Hebrew, and a smattering of a half-dozen others) for 7 years before switching to computer languages. Part of that included some linguistics, so I have long been familiar with ways in which languages change over time and split off into new languages.

I'm also familiar with ways in which languages change by borrowing heavily from other languages, the Norman infection of Old English (a very Germanic language) with French vocabulary being a good example -- the Greek influence on Latin appears to be another, though I don't know enough about the diachronic development of Latin to confirm it (a Latin quote we translated in class was "The Romans conquered the Greeks and brought the victors [id est, the Greeks] to Rome."). So it would seem that a purely branching tree leaves out too much and we should instead also see branches merging in.

Kind of like the history of computer languages. Long ago, O'Reilly (the computer books with an ink drawing of an animal on the cover) published a historical chart of the development of computer languages which is still posted at http://oreilly.com/pub/a/oreilly/news/languageposter_0504.html. It starts out with about a half-dozen different lines (all starting at different times) that develop through different versions of that language. In many places, the language branches off to form a new language (eg, ALGOL 60 branching off to form CPL which eventually evolved into C). An in as many places, languages branch off and merge together to form a new hybrid language (eg, FORTRAN, COBOL, and ALGOL merging to form PL/I; C and SmallTalk merging to form Objective-C; C and Simula 67 merging to form C with Classes which evolved into C++; Ada, Objective-C, C++, Cedar, SmallTalk, and Scheme merging to form Oak which then evolved into Java, which in turn merged with C++ to form C#). Or one language will branch and merge with another existing language to form a new version of that existing language.

In other words, the true picture of descent is more complex. And the charting of the evolution of languages is made more complex than that of biological evolution, because there are extremely few barriers to "interbreeding" as compared to biological species.

Qa'pla!

PS
Along the same lines, I recently saw a German movie, "Bandits", in which the characters kept throwing a lot of English into their dialogue. I was already seeing a lot of that during my studies and my time in Germany in the 1970's. And as I visit web pages in various languages I see a lot of English vocabulary merging in with several other languages as well. As the traditional barriers to linguistical borrowing -- eg, isolation due to lack of contact -- break down with widespread and ubiquitous communication on all levels (you wouldn't believe how much Russian spam I get), this trend should continue.

Edited by dwise1, : PS
---
---