RAZD
Member

Posts: 19871
From: the other end of the sidewalk
Joined: 03-14-2004
Member Rating: 5.3
Message 64 of 323

(524833)




09-19-2009 12:10 PM

Reply to: Message 1 by Archangel
09-17-2009 9:27 PM
---
What is fraud? Let's review the FACTS
---
Hi Archangel, still failing to use that skeptic approach to creationist sites eh?

What is overwhelming evidence of major frauds ...

Just so we are working with the same understanding, how do you define fraud and what makes a fraud into a "major fraud"?

In Scientific vs Creationist Frauds and Hoaxes I provided definitions of what constitutes a fraud and a hoax:

GROUND RULES:


it must meet the definitions given above

to be a "scientific hoax\fraud" it needs to be deliberately perpetuated by a scientist, preferably an evolutionary biological scientist (cold fusion does not qualify)

to be a "creationist hoax\fraud" it needs to be deliberately perpetuated by a creationist

Pretty simple criteria.
Would you agree that those definitions apply?
... which have contributed to the acceptance of this false science ...
Can you actually demonstrate that evolution is a "false science" or is this another attempt to defraud people into believing something that isn't true?
Evidence please.
... and even gave it legitimacy ...
I've seen your attempts to justify this with the scopes trial, however the problem you have is that evolution can still be true valid science in spite of having a history that could include hoaxes.
Evolution is the change in hereditary traits in populations from generation to generation. This is observed in the life around us today, in history, in prehistory, in the fossil record and in the genetic record.
Evolution has been observed, it is fact.
The Theory of Evolution is that this is sufficient to explain life as we know it from the life around us today, history, prehistory, the fossil record and the genetic record.
This still remains a valid theory, and the validity of the theory is independent of whether or not some individuals perpetuated a fraud or a hoax for personal gain.
This theory can still be tested against the facts, it can still make predictions and it can still be studied in the field and in the lab with experiments.
This is true no matter whether or not frauds and hoaxes were involved at specific points.
Frauds and hoaxes are weeded out by the scientific process, they are invalidated by science, and then they are discarded, and either ignored or used as examples of frauds and hoaxes.
It is these facts of the science that give it legitimacy.
... where none was deserved ...
You have not demonstrated this, it is just another of your continued assertions of opinion not based on fact. Is this another attempt on your part to defraud people into believing something that isn't true?
Evidence please.
But here's where the true damage has been accomplished, and that is that by the time the frauds were discovered, and the retractions were quietly placed on back pages of scientific journals, compared to the fraudulent discoveries press releases which were widely disseminated, the damage was done since millions upon millions of people saw and heard about the fraudulent evidence on the evening news everywhere; where as around 12 layman saw the retractions on the back page of the scientific journal that common layman never read. Challenge me on this point and I will give details if you like of one "fraud" which established evolution as a valid science in the national psyche.
Again, your one instance so far is the scopes trial. Curiously the scopes trial is not a fraud. Can you show how this resulted in evolution being taught in schools? You do know the result of the trial don't you?
Or is the fact that evolution is taught in schools independent of the scopes trial, and is instead based on the fact that evolution is a valid science, done by the scientific method, with testing of the theory against the predictions?
If you can't establish that the scopes trial led to any increase in the teaching of evolution, then your claim falls flat.
Now let's look at your skeptical evaluation of the evidence for frauds perpetuated by science on the poor uneducated public in order to secure unfair or unlawful gain:
Predictable well known typical creationist pratt:
http://www.talkorigins.org/indexcc/CC/CC001.html

quote:

---

Claim CC001:
In 1912, Charles Dawson and Arthur Smith Woodward announced the discovery of a mandible and part of a skull from a gravel pit near Piltdown, England. The mandible was apelike except for humanlike wear on the teeth; the skull was like a modern human. These bones became the basis for Eoanthropus dawsoni, commonly known as Piltdown Man, interpreted as a 500,000-year-old British ape-man. But in the early 1950s, it was found that the jawbone was stained and filed down to give its appearance and that the skull was a recent human fossil. In short, Piltdown Man was a fraud. British scientists believed it because they wanted to. The failure to expose it sooner shows that scientists tend to be guided by their preconceptions.
Source:
Gish, Duane T., 1985. Evolution: The Challenge of the Fossil Record. El Cajon, CA: Creation-Life Publishers, pp. 188-190.
Response:

1. Piltdown man was exposed by scientists. The fact that it took forty years is certainly no shining example of science in action, but it does show that science corrects errors.

Preconceptions are an unavoidable problem in just about any investigation, but they are less so in science because first, different scientists often have different preconceptions, and second, the physical evidence must always be accounted for. Many scientists from America and Europe did not accept Piltdown Man uncritically, and the hoax unraveled when the fossils could not be reconciled with other hominid fossil finds.

2. One hoax cannot indicate the inferiority of conventional archeology, because creationists have several of their own, including Paluxy footprints, the Calaveras skull, Moab and Malachite Man, and others. More telling is how people deal with these hoaxes. When Piltdown was exposed, it stopped being used as evidence. The creationist hoaxes, however, can still be found cited as if they were real. Piltdown has been over and done with for decades, but the dishonesty of creationist hoaxes continues.

---
So we see that this hoax was NOT perpetuated by scientists to promote evolution - your claim - but rather was perpetuated ON science and was eventually uncovered and discarded by scientists - evolutionary scientists - that proved it was false.
Nor was the Piltdown Man used to intentionally deceive the public about evolution, at best it was evidence that was tentatively accepted until proven false, at worst it was dismissed by skeptical scientists.
The creationist contention that the Piltdown Man was instrumental in any way to the theory of evolution is itself a hoax and a fraud, because this just is not so.
So much for your skepticism - this information is EASY to find, you just didn't do it because you failed to be skeptical about it.
Another predictable well known typical creationist pratt:
http://www.talkorigins.org/indexcc/CC/CC002.html

quote:

---

Claim CC002:
Nebraska Man (Hesperopithecus haroldcookii) was described on the basis of a single tooth that turned out to come from a peccary. This tooth was used to construct an entire species, complete with illustrations of the primitive man and his family.
Source:
Gish, Duane T., 1985. Evolution: The Challenge of the Fossil Record. El Cajon, CA: Creation-Life Publishers, pp. 187-188.
Response:

1. The tooth was never held in high regard by scientists. Osborn, who described it, was unsure whether it came from a hominid or from another kind of ape, and others were skeptical that it even belonged to a primate. The illustration was done for a popular publication and was clearly labeled as highly imaginative.

Nebraska Man is an example of science working well. An intriguing discovery was made that could have important implications. The discoverer announced the discovery and sent casts of it to several other experts. Scientists were initially skeptical. More evidence was gathered, ultimately showing that the initial interpretation was wrong. Finally, a retraction was prominently published.

---
So we see that this was NOT hoax at all, nor was it in any way perpetuated by scientists to promote evolution - your claim - but rather was blown out of proportion by the popular press, and was eventually re-evaluated and discarded by scientists - evolutionary scientists - that proved it was not related to primates.
Nor was the Nebraska Man used by scientists to intentionally deceive the public about evolution, at best it was evidence that was tentatively accepted until proven false, at worst it was dismissed by skeptical scientists.
The creationist contention that the Nebraska Man was instrumental in any way to the theory of evolution is itself a hoax and a fraud, because this just is not so.
Again, so much for your claim of skepticism - this information is EASY to find, you just didn't do it because you failed to be skeptical about it.
I had to look this one up, because I had never heard of it before, so it can't have been instrumental to deceiving the public about the reality of evolution. Not surprisingly what I found was that this is just another creationist pratt.
http://www.talkorigins.org/indexcc/CC/CC021.html

quote:

---

Claim CC021:
A skull fragment from the Andalusia region of Spain, originally hailed in 1983 as the oldest human fossil from Europe, was most likely a skull fragment from a four-month-old donkey.
Source:
Gish, Duane T., 1985. Evolution: The Challenge of the Fossil Record, El Cajon, CA: Creation-Life Publishers, p. 190.
Response:

1. There is not enough of the fossil to make its identity clear. It is still uncertain whether the fragment is hominid or equine. It is a misrepresentation to call it misidentified when there was never a consensus on its identification in the first place. If not for its importance as possibly the oldest European human, the fragment would receive little attention.

---
So we see that this was NOT hoax at all, nor was it in any way perpetuated by scientists to promote evolution - your claim - but rather that there just is not sufficient information to make a clear identification.
Nor has the Orce Man been used by scientists to intentionally deceive the public about evolution, at best it was evidence that was tentatively discussed, at worst it was dismissed by skeptical scientists.
The creationist contention that the Orce Man was instrumental in any way to the theory of evolution is itself a hoax and a fraud, because this just is not so.
Once again we see that your claimed skepticism was not employed in your judgment of this creationist claim - the information is EASY to find, you just didn't do it because you failed to be skeptical about it.
This is not a fraud. This is not false. There is no deception here. There is some disagreement about all the original fossils being from the same species, to say nothing of them being from the same specimen, but that doesn't invalidate the fact that the skull and bones belong to a hominid.
http://en.wikipedia.org/wiki/Java_Man

quote:

---

Java Man is the name given to fossils discovered in 1891 at Trinil - Ngawi Regency on the banks of the Solo River in East Java, Indonesia, one of the first known specimens of Homo erectus. Its discoverer, Eugène Dubois, gave it the scientific name Pithecanthropus erectus, a name derived from Greek and Latin roots meaning upright ape-man.



Dubois' find was not a complete specimen, but consisted of a skullcap, a femur, and a few teeth. There is some dissent as to whether all these bones represent the same species[1]. A second, more complete specimen was later discovered in the village of Sangiran, Central Java, 18 km to the north of Solo. This find, a skullcap of similar size to that found by Dubois, was discovered by Berlin-born paleontologist GHR von Koenigswald in 1936. Many more finds have subsequently been made at the Sangiran site [2][citation needed], although official reports remain critical of the site's "poor" presentation and interpretation [3].

Until older human remains were discovered in the Great Rift Valley in Kenya, Dubois' and Koenigswald's discoveries were the oldest hominid remains ever found. Some scientists of the day suggested[citation needed] Dubois' Java Man as a potential intermediate form between modern humans and the common ancestor we share with the other great apes. The current consensus of anthropologists is that the direct ancestors of modern humans were African populations of Homo erectus (possibly Homo ergaster), rather than the Asian populations exemplified by Java Man and Peking Man.

---
http://anthropology.si.edu/humanorigins/ha/erec.html

quote:

---

To understand what we mean today by "Homo erectus", some history of paleoanthropological thought is needed. The first early human fossil found outside of Europe was the Trinil 2 fossil skullcap from the Solo River in Java, pictured to the right. The fossil was placed in the species Pithecanthropus erectus by its discoverer Eugene Dubois. Almost 40 individuals have been recovered from Java to this day, roughly equivalent to the number of fossils found at the caves of Choukoutien in China. The Choukoutien fossils found were originally assigned the species name Sinanthropus pekinensis. It was not until the 1950's that Ernst Mayr proposed that all of the specimens from these two roughly contemporaneous locales, along with others localities from Europe and Africa, represented a single species, Homo erectus. Since the 1950's, however, the early African populations of what Mayr termed Homo erectus have once again been split into a separate species Homo ergaster.

Homo erectus exhibits many features particular to the species, including a long skull shaped with thick cranial walls. The back of the skull is marked with a protruberance known as a transverse torus. Over the eyes is a large and prominent browridge, or supraorbital torus, which joins the rest of the frontal bone at a depression called the sulcus. Cranial capacities of Homo erectus average around 1000cc, which is far greater than earlier australopiths and even early Homo. The dentition of Homo erectus is nearly identical to modern humans, although the cheek teeth do remain larger, and the mandible is generally more robust.

The species Homo erectus is thought to have diverged from Homo ergaster populations roughly 1.6 million years ago, and then spread into Asia. It was believed that Homo erectus disappeared as other populations of archaic Homo evolved roughly 400,000 years ago. Evidently, this is not the case. Recent studies into the complicated stratigraphy of the Java Homo erectus sites have revealed some surprising information. Researchers have dated the deposits thought to contain the fossils of H. erectus near the Solo River in Java to only 50,000 years ago. This would mean that at least one population of Homo erectus in Java was a contemporary of modern humans (Homo sapiens).

---
Far from being a hoax, the original Java Man fossil is the type fossil for this species of hominid.
So how is this a fraud or a hoax? At first it was tentatively accepted by some and not by others. More fossils - 40 different individuals from Java and more from other sites - have since been found that conform to it, they validate the find, and there is no deception here: the evidence is available for anyone to evaluate.
This is not a fraud, and the creationist claim that this is a fraud, is just another example of the intentional misinformation promoted by creationists to deceive you as well as the general public.
Your lack of skepticism of this creationist claim is appalling for someone who claims to be skeptical of anything but willing to review the evidence. It is typical of someone who uses confirmation bias and cognitive dissonance instead.
Again, this is not a fraud. This is not false. There is no deception here. There is even more evidence for Neanderthals than there is for Java Man.
http://en.wikipedia.org/wiki/Neanderthal

quote:

---

The Neanderthal (pronounced /ni(ː)ˈændərtɑːl/, /ni(ː)ˈændərθɔːl/), or /neɪˈændərtɑːl/)[1], also spelled Neandertal[2], is an extinct member of the Homo genus that is known from Pleistocene specimens found in Europe and parts of western and central Asia. Neanderthals are either classified as a subspecies of humans (Homo sapiens neanderthalensis) or as a separate species (Homo neanderthalensis).[3] The first proto-Neanderthal traits appeared in Europe as early as 600,000–350,000 years ago.[4] Proto-Neanderthal traits are occasionally grouped to another phenetic 'species', Homo heidelbergensis, or a migrant form, Homo rhodesiensis. By 130,000 years ago, complete Neanderthal characteristics had appeared. These characteristics then disappeared in Asia by 50,000 years ago and in Europe by 30,000 years ago.[5] The youngest Neanderthal finds include Hyaena Den (UK), considered older than 30,000 years ago, while the Vindija (Croatia) Neanderthals have been re-dated to between 32,000 and 33,000 years ago. No definite specimens younger than 30,000 years ago have been found; however, evidence of fire by Neanderthals at Gibraltar indicate that they may have survived there until 24,000 years ago. Modern human skeletal remains with 'Neanderthal traits' were found in Lagar Velho (Portugal), dated to 24,500 years ago and controversially interpreted as indications of extensively admixed populations.[6]

Neanderthal stone tools provide further evidence for their presence where skeletal remains have not been found. The last traces of Mousterian culture, a type of stone tools associated with Neanderthals, were found in Gorham's Cave on the remote south-facing coast of Gibraltar.[7] Other tool cultures sometimes associated with Neanderthal include Châtelperronian, Aurignacian, and Gravettian, with the latter extending to 22,000 years ago, the last indication of Neanderthal presence.



Neanderthal cranial capacity is often thought to have been as large or larger than modern humans, indicating that their brain size may have been the same or greater. In 2008, a group of scientists made a study using three-dimensional computer-assisted reconstructions of Neanderthal infants based on fossils found in Russia and Syria that shows that they had brains as large as ours at birth and larger than ours as adults.[8] On average, the height of Neanderthals was comparable to contemporaneous Homo sapiens. Neanderthal males stood about 165–168 cm (65–66 in) and were heavily built with robust bone structure. They were much stronger, having particularly strong arms and hands.[9] Females stood about 152–156 cm (60–61 in).[10] They were almost exclusively carnivorous[11] and apex predators.[12]



For some time, scientists debated whether Neanderthals should be classified as Homo neanderthalensis or as Homo sapiens neanderthalensis, the latter placing Neanderthals as a subspecies of Homo sapiens. Genetic statistical calculation (2006 results) suggests at least 5% of the modern human gene pool can be attributed to ancient admixture, with the European contribution being from the Neanderthal.[14] Some morphological studies support that Homo neanderthalensis is a separate species and not a subspecies.[15] Some suggest inherited admixture. Others, for example University of Cambridge Professor Paul Mellars, say "no evidence has been found of cultural interaction"[16] and evidence from mitochondrial DNA studies have been interpreted as evidence Neanderthals were not a subspecies of H. sapiens.[17] A controversial study of Homo sapiens mtDNA from Australia (Mungo Man 40ky) suggested that its lineage was not part of the recent human genomic pool and mtDNA sequences for temporally comparative African specimens are not yet available.

---
http://anthropology.si.edu/humanorigins/ha/neand.htm

quote:

---

The discovery in 1856 of a skullcap and partial skeleton in a cave in the Neander valley near Dusseldorf, Germany, signaled the first recognized fossil human form. While it was later realized that several Neanderthal sites had previously been discovered, their remains were not recognized as those of an archaic form of human until the discovery of "Neanderthal Man." In 1864 a new species was recognized: Homo neanderthalensis.

Neanderthals inhabited Europe and western Asia during the latter part of the Pleistocene. The climate in these regions was much colder than it is today, and several glaciations, or Ice Ages, are known to have occurred during the time of Neanderthal occupation. Neanderthal localities are known today from Spain to Uzbekistan (near Afghanistan). Several important sites in the vicinity of Qafzeh Cave, Israel, suggest that Neanderthals arrived in the region after modern Homo sapiens. This would indicate that the population of modern humans in this area was not descended form Neanderthals, and that there was some period of coexistence, or an alternating series of migrations into this region by the two species. Neanderthals are known from Europe and western Asia from about 200,000 years to about 30,000 years ago, when they disappeared from the fossil record and were replaced in Europe by anatomically modern forms.

The original interpretation of Neanderthal anatomy was one of a primitive early human based on a flawed reconstruction of the nearly complete skeleton of an elderly Neanderthal male found at La Chapelle-aux-Saints, France (second photograph from the top). However, Neanderthals and modern humans (Homo sapiens) are very similar anatomically -- so similar, in fact, that in 1964, it was proposed that Neanderthals are not even a separate species from modern humans, but that the two forms represent two subspecies: Homo sapiens neanderthalensis and Homo sapiens sapiens. This classification was popular through the 1970's and 80's, although many authors today have returned to the previous two-species hypothesis. Either way, Neanderthals represent a very close evolutionary relative of modern humans.

Several features of the skeleton unique to Neanderthals appear to be related to cold climate adaptations. These features include limb-bone proportions and muscle attachments indicative of a broad, slightly short, and strong body; a large, rounded nasal opening; and a suite of anatomical traits of the skull (compare the crania of H. neanderthalensis and H. sapiens).

In all, the fossil record for Neanderthals is significantly better than for earlier human species. One reason for this is that Neanderthal fossils are relatively young compared to other early human species, and fossils decay over time. But another very important factor is the purposeful burial of their dead. Many Neanderthal sites include the remains of individuals who were deliberately placed in graves dug into the earth. Some of these burials show evidence that may indicate that these graves were adorned with offerings (such as flowers). This cultural advance, which represents an awareness and recognition of life and death, may have first been practiced by the Neanderthals.

---
There is no intentional deception using false information here. The original reconstruction was perhaps unfortunate, but it was not an intentionally false portrayal, and the reconstructions have changed as more information has become available. THIS IS HOW REAL SCIENCE WORKS.
Once again, you have failed to provide an example of a fraud intentionally used by scientists to deceive the public into believing in evolution - your claim - and curiously, all you have shown is continued creationist falsehoods, misrepresentations, and deceptions -- creationist fraud.
(source: "Upgrading Neanderthal Man", Time Magazine, May 17, 1971, Vol. 97, No. 20)
Way to keep current with scientific findings Archangel. Why do creationists need to use outdated and superseded information, while ignoring modern information, if not to intentionally deceive you and the common public? Can you answer that?
Instead of Neanderthal being a fraud we see - again - that the creationist claim that there is a fraud here is another creationist fraud.
Demonstrated to be yet another creationist fraud site, thank you for pointing it out and letting me add another creationist hoax to the much longer list of ON-GOING creationist hoaxes on Scientific vs Creationist Frauds and Hoaxes .
You claim to be a skeptic?
http://en.wikipedia.org/wiki/Skeptic

quote:

---

False claims of skepticism
Advocates of discredited intellectual positions such as AIDS denial and Holocaust denial will sometimes seek to characterize themselves as "skeptics" despite cherry picking evidence that conforms to a pre-existing belief.[6] According to Richard Wilson, who highlights the phenomenon in his book Don't Get Fooled Again (2008), the characteristic feature of false skepticism is that it "centres not on an impartial search for the truth, but on the defence of a preconceived ideological position".

---
One can also add Young Earth Creationism to the list of discredited intellectual positions.
If you want to see a fraud intentionally made to deceive the public, deliberately practiced in order to secure unfair or unlawful gain, then I suggest you look at:
2800 Bullittsburg Church Rd.
Petersburg, KY 41080
(I think there may be a missing "sh" there ... but that may just be my impression)
Enjoy.
Edited by RAZD, : concision
Edited by RAZD, : no smilies
---
we are limited in our ability to understand
by our ability to understand
Rebel American Zen Deist
... to learn ... to think ... to live ... to laugh ...
to share.

---
• • • Join the effort to solve medical problems, AIDS/HIV, Cancer and more with Team EvC! (click) • • •
---
This message is a reply to:
Message 1 by Archangel, posted 09-17-2009 9:27 PM
Archangel has not yet responded
---
Replies to this message:
Message 65 by ApostateAbe, posted 09-19-2009 12:25 PM
RAZD has acknowledged this reply
---
Archangel
Member (Idle past 937 days)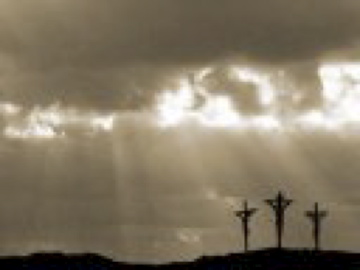 Posts: 134
Joined: 09-09-2009
---
Re: Neanderthals are apes?
---
Lithodid-Man writes:
Wow arch, wow. Okay, I was just pointing out to you that neanderthals are pretty much human. That is a fact whether or not you can see it.
No LM, it isn't a fact in any way other than through your evolutionist interpretation of a bunch of old bones. No one has any actual or absolute evidence at all that neanderthal's are anything more than lower animals which is precisely what they were.
You are the only creationist I have encountered who thinks otherwise.
This is far from the truth. But even if it were true, I would stand against anyone who accepts any aspect of man being related to the lower animals via evolution. You just don't comprehend evidently, that if any part of macroevolution theory is correct, then the whole bible is a lie.
This issue is not about anyone forcing you to explain your worldview through our interpretation.
Yes it is. Because they both can't be right. If evolution is correct and true, then the bible is a lie, and conversely, if the bible is true, then evolution is the lie. There can be no compromise regarding the opposing foundations upon which each belief system stands.
You are being presented with evidence and choosing to ignore. I am not talking about evidence for evolution, I am talking about evidence that frauds have not contributed to an understanding of evolution.
Once again you are wrong on both counts. I have not been presented with any actual evidence of anything concrete and absolute regarding our ancestry from lower life forms or the macroevolutionary process you claim is a fact.
And just because your side will obviously reject any valid explanation regarding the many decades of lies and propaganda which has been used to validate this false pseudo science, it doesn't mean for one second that evolution is valid or true at all.
Every one of your claims in the OP have been addressed and shown to be just wrong.
No they haven't been SHOWN to be wrong in any absolute terms. They have been rejected, rebutted and rebuffed, but no actual proof other than fervent opinions by numerous posters who all oppose my worldview. But since when does a lie become true just because many people tell it? Not in my world is that the case, but in yours it plays out like that every day.
Yet here you are over 50 posts in claiming "I have already shown how corrupted the evolutionists interpretation of evidence is in various posts on various threads" when you have done no such thing. Here is a question I want you to serious ponder:

After this thread will you ever again make the claim the evolutionists used Nebraska Man to prove evolution? And that it constitutes a fraud?

If your answer is no, then some good has been done. If the answer is yes then you have no business lobbing the word 'fraud' at anyone.
SEE THE BOLDED QUESTION YOU ASK ABOVE? The answer is an absolute and unconditional YES to it!!! And I have posted the evidence in the beginning of this debate which your side has so consistently and conveniently ignored and acted as if it didn't exist at all. Here is the direct quote once again, with the link:
Certain items of "scientific evidence of evolution" were mentioned at the trial, whether or not formally presented. This included Piltdown Man (announced to the world in December 1912, and repudiated in the 1950s when the British Museum's Kenneth Oakley devised a new method for determining whether ancient bones were of the same age), but especially Nebraska Man was proclaimed. The great Nebraska Man, discovered only three years before in Bryan's home state, was exalted at the trial as the outstanding evidence that man had evolved from an apelike creature.
http://evolution-facts.org/Ev-V3/3evlch30.htm
The press coverage and propaganda value of that trial was priceless for the furtherance of this false philosophy, and the numerous frauds which are documented in the first posts link which have gone unchallenged so far also contributed to the propaganda value they represented for so long before being discovered. And add to that the FACT that the indisputable evidence which Nebraska Man represented was in fact based on ONE PIGS TOOTH!!!! That this doesn't completely offend you and cause you to question this so called sciences ability to police itself just boggles the mind of reasonable people.
But what is so diabolical about about these numerous frauds is that when they are released they get world wide press coverage in every venue imaginable, but when they are discovered as frauds, they just quietly go away but the fraud never gets the same press coverage the alleged discovery received.
And if the defenders of this philosophy had an ounce of honesty within them, they would have to admit that in every case they have personally observed, this has been true.
Edited by Archangel, : No reason given.
---
This message is a reply to:
Message 69 by Lithodid-Man, posted 09-19-2009 5:10 PM
Lithodid-Man has not yet responded
---
---