Cedre
Member (Idle past 91 days)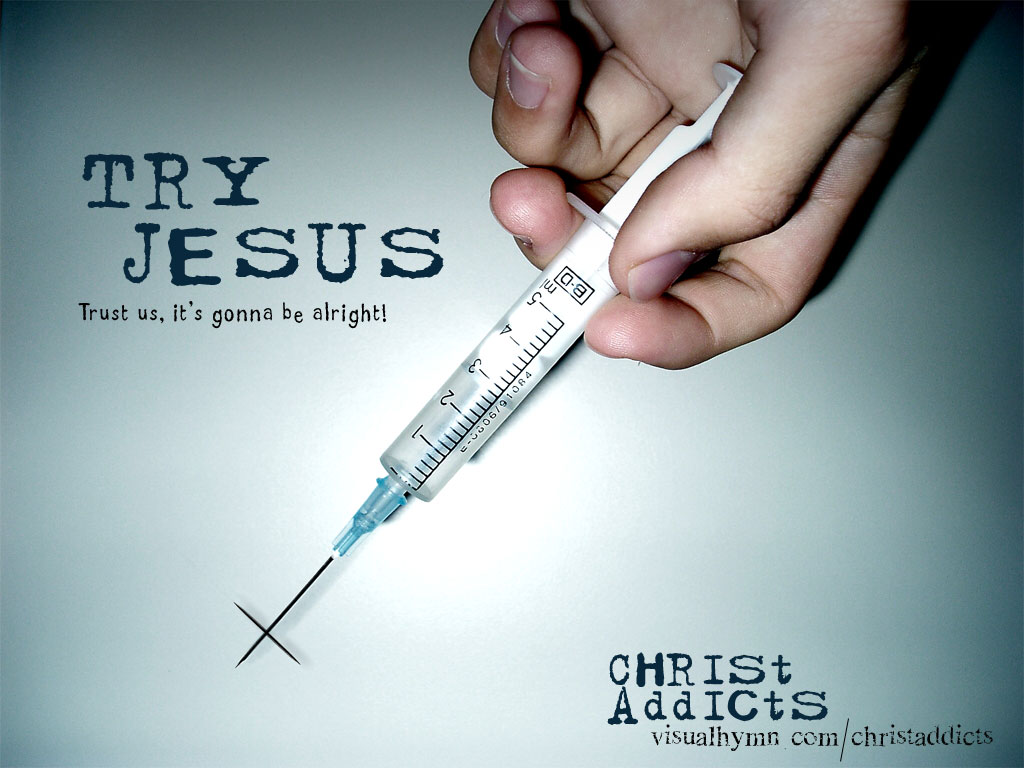 Posts: 350
From: Russia
Joined: 01-30-2009
Message 1 of 3

(525647)




09-24-2009 5:09 AM
---
It has been quite a while since I last posted anything here on EvC, I have been very busy and caught up by other allegiances and was unable to post something new sooner, but now I have secured a bit of time to kill, and it is in this regard that I have decided to start this thread.

Many a time skeptics will say with a serious expression that there isn't any real evidence out there to establish the existence of the supernatural realm. And they are pretty unshaken about it as well. However there is a church in Nigeria that is proving the exact opposite of what these many skeptics and atheists are stating. This Church is under the leadership of a man who emits an air of meekness when you are in his presence, he leads a very modest life and despite his growing popularity and probably ballooning bank balance he refuses to indulge in the many unnecessary luxuries that this world has on offer. You are more likely to see him clad in a shirt and shorts in preference to a black tie. Who is this man and the church he curates? His name is Temitope Balogun Joshua, but he opts to go as TB Joshua, to his growing congregation he is better known as Prophet TB Joshua. And the church he curates is known as The Synagogue, Church of All Nations (SCOAN), this days the SCOAN has grown to the status of an organization. Wikipedia says of him "A Christian pastor, humanitarian and author"

But who is this man and how does he establish the reality of the supernatural realm? Before I present my case let me make the following statement:

There is evidence for the supernatural realm all-around, the thing is when such evidence comes the skeptics' way the skeptic, which encloses the atheist, merely repels it and only hardens in his skepticism. This is the real problem; skeptics in my experience are in denial of the evidence. No evidence that hints or suggests a conclusion the skeptic hates is good enough for the skeptic. The reality is 'evidence' is not the problem how evidence is understood and interpreted is where atheists largely diverge from the theists. Whatever evidence the theist points to as affirming the paranormal the atheist will twine it and morph it so much that it can fit into his world view. Not even once does the atheist stop and attempt to wonder that even though this evidence may be made to fit into his particular worldview as well it may still actually be evidence in support of theism or supernaturalism. Of course when the foregoing happens it doesn't mean that both worldviews are equally correct it just means that the evidence in reality is evidence for just one of the worldviews and has been stretched and forced to such a degree that it encompasses the other worldview.

Now that that has been said let me give this evidence and explain How TB Joshua relates to it. I will point out faith healings as a good piece of evidence for the supernatural realm; faith healings are too widely spread and common to be overlooked, atheist will no doubt try to squeeze them into their materialism box, and they may even actually be a perfect fit, but one thing the atheist cannot do is reject that faith healings do occur. TB Joshua has produced many many results that can only be explained as miracles. Cancers, ulcers, aids all of these medical conditions and more were cured in the open not in secret. Women have also given birth within seconds after being prayed for at this church located in Nigeria Lagos, amazing things I have failed to explain away with my skeptical mind happen at this church almost weekly. Wikipedia says about this:

quote:

---

Healing and health-related events
Instantaneous baby deliveries[17], healing of terrible cancerous sores, the deadly HIV/AIDS virus[18], barrenness, and raising from the dead [19] , all through prayer in the name of Jesus Christ are among the reported miraculous activities taking place at SCOAN. In September 2008, it was reported that a man who had been mentally ill for 14 years was restored to sanity and reunited with his family at SCOAN.[20] Spiritual healing at The SCOAN has been mentioned by Time magazine [21][22].
Thousands from across Africa attend his monthly healing services [23].http://en.wikipedia.org/wiki/T._B._Joshua#Healing_and_health-related_events

---
I don't want to emphasize right now on this aspect of his life, so we shall move on to the next evidence that is Prophecy.
Tb. Joshua (mentioned above) claims to have the gift of prophecy, a recent prophecy of his revolves around the death of the King of Pop M. Jackson. Apparently this was a prophecy made sometime in January 2009, I have looked at the prophecy and it seems valid to me. Wikipedia commented on this prophecy:
quote:

---

" Michael Jackson Prophecy
TB Joshua is also said to have prophesied the death of the iconic pop legend, Michael Jackson, [37] [38][39] [40] [41] personally sending a message of warning through his brother Marlon Jackson, who later visited the church during a trip to Nigeria after his brother's death [42] [43]."http://en.wikipedia.org/wiki/T._B._Joshua#Controversies

---
Here's what Wikipedia says about his other prophecies, as I read this for a second I believed that Wikipedia is a Christian encyclopedia
quote:

---

"Prediction of events
Joshua has predicted many world events and disasters, including the disastrous cyclone in Myanmar, the Heathrow Boeing 777 Plane Crash [24]the rescue of Ingrid Betancourt from the Colombian jungle, the death of Zambian President Levy Mwanawasa, the recent New York Plane Crash [25][26], the death of the former South Korean president Roh Moo-Hyun [27], the attack on Pakistan religious affairs minister, Hamid Saeed Kazmi [28], precise details relating to the death of famed US Senator Edward Kennedy [29] and the death of the legendary Nigerian lawyer Gani Fawehinmi [30] [31]. He is noted to even mention specific dates in his prophecies, such as July 16-17th concerning the recent terrorist attacks in Indonesia, Feb 13th concerning the New York Plane Crash and October 29 concerning the Nigerian ADC Plane Crash in 2006 [32]. Joshua also regularly predicts events in the lives of individuals who attend his church services, often revealing details they have never previously disclosed to anyone[33][34][35].
He is also said to have personally predicted the annulment of the infamous June 12, 1993 Nigerian presidential elections to Chief MKO Abiola. Abiola won by an overwhelming margin but was denied his mandate when the election results were annulled by the preceding military president Ibrahim Babangida [36].http://en.wikipedia.org/wiki/T._B._Joshua#Controversies

---
Below I give a semi-detailed analysis of one of his many predictions. The amazing thing is his predictions are televised live to many parts of the world before they actualize. I think this is ingenious on the part of the prophet so as to ward off claims that he made the predictions after the event in question.
[quote]A Family plane crash
On Sunday 19th April, 2009, Prophet TB Joshua prophesied about a family travelling by plane. This is what he said:
"On Friday, remember putting it in prayer. A situation where families will be inside a plane - when I say family, like husband and wife, children and others - and something happens inside the air. Friday of the month - put it in prayer and fast. Please fast and pray. Pray for the family. Where are these family going? Where are they going? I'm seeing crash. So, all over the world, if you are moving with family, your children, yourself, please read Psalm 91:7-end. Jesus will be with you."
Prophet T.B. Joshua again made reference to the prophecy regarding the family on the following Sunday, the 26th April 2009, saying:
"Last time I told you about a family that entered the plane. I said the whole family, I saw the whole family -they entered the private jet and the plane crashed. The whole family – what happened? I'm praying, I'm praying that, what would make the family ... if it's just one person that would go but all the family, they just entered the plane. Where? What happened?"
On Friday 22nd May, 2009, the tragic news came that a British born Brazilian businessman and nine members of his family died when their plane crashed in Trancoso, north eastern Brazil. All 14 people on board were killed.
Recall the words of the prophet, "A situation where families will be inside a plane - when I say family, like husband and wife, children and others - and something happens inside the air."
Roger Ian Wright, a leading British born Brazilian financier, a founding partner at Sao Paulo financial consulting firm Arsenal Investimentos and ex-director of Banco Garantia, his wife Lucila Lins, and eight family members died instantly when their twin-engine aircraft ditched just short of the runway. Lucila and Wright were travelling to their holiday home at the plush Terravista golf resort in the town of Trancoso in his personal plane, Brazilian officials said.
With them were Wright's two children from his first marriage, Veronica and Philip, their spouses Rodrigo and Heloisa, his three grandchildren Victoria, Gabriel and six-month-old son Francisco, and his aunt Vera Lucia Mercio. Lucila's granddaughter Nina Pinheiro was also on the flight. All died tragically.
I saw the whole family -they entered the private jet and the plane crashed.
The King Air B350 model plane, which Wright owned, left Sao Paulo at 6:31 p.m. and crashed at 9:13 p.m, said an air force spokesman. Moments before hitting the ground, the pilot reported that "visual and landing conditions were normal," according to a statement issued by the airport. The cause of the crash was not known.
The plane's pilot Jorge Lang Filho and his co-pilot Nelson Caminha Affonseca and a family nanny, Rosangela Pereira Barbosa also died in the tragedy late on Friday at Terravista Airport in the Brazilian state of Bahia. Reports state that the crash killed at least 14 people, 13 of which have been identified.
This tragedy which saw the death of 4 generations of the same family shocked the nation of Brazil and the world.
A statement on Mr Wright's company website read: "Arsenal Investimentos are deeply saddened by the tragic air accident that happened on the night of Friday May 22 in Trancoso, Bahia, which took the life of its founding partner, the businessman Roger Ian Wright, and his family members.
We at Emmanuel TV and the SCOAN pray for the loved ones of the deceased members of the Wright family, that the Comforter, Jesus Christ would comfort them in the midst of their present sorrow. In the wake of this tragedy, let us remember that everything we have comes from God. Whatever we have now is only actually being borrowed from God. He is Ruler over all. He holds strength and power in the palm of His hand to strengthen and build up all (1 Chronicles 29:12).
On Sunday 31st May, 2009, after the crash, Prophet T.B. Joshua led the congregation in the church and Emmanuel TV viewers worldwide in a one minute silence in the wake of the tragic accident. He reminded us that this world is not our home, we are just passing through.
God is omnipotent, omniscient and omnipresent and He continues to reveal Himself through His servants, the prophets.http://www.scoan.org/prophecy_39.htm/quote]
Edited by Cedre, : No reason given.
Edited by Cedre, : No reason given.
Edited by Cedre, : No reason given.
---
Cedre
Member (Idle past 91 days)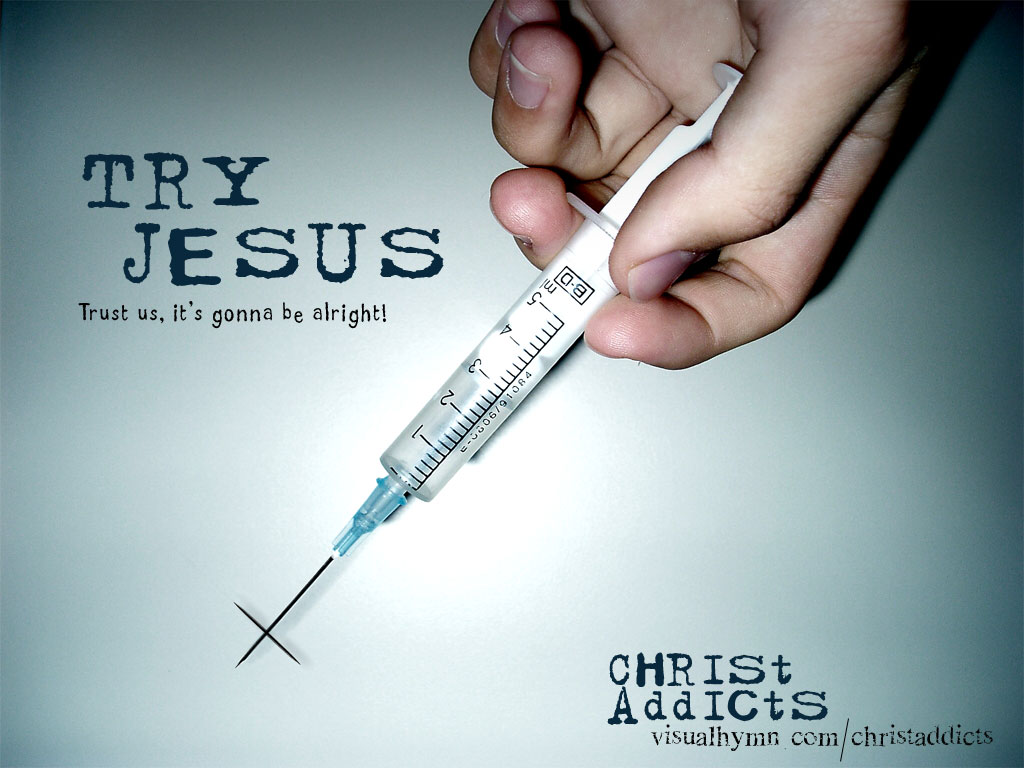 Posts: 350
From: Russia
Joined: 01-30-2009
Message 2 of 3

(525651)




09-24-2009 5:18 AM
---
Another prophecy - Universal Studios fire outbreak
---
quote:

---

God is omnipotent, omniscient and omnipresent and He continues to reveal Himself through His servants, the prophets.

On the 18th of May 2008, God Almighty opened our eyes to another future event, through a prophetic message given by Prophet T.B. Joshua, during the live Sunday Service at The Synagogue, Church Of All Nations.

He said, "I was in a vision. I saw something which I want to share with you. We pray and ask God. So this is two, three times. The name flashed in that vision. Versal – that is the last name. But the first name, the beginning of the name, was not clear to me. Versal – I don't know the company. So, we pray for a company, whatever company it is. It's a tragedy that will happen that will affect a company of that kind of name. It is a big country, if not one of the biggest countries. So we lift up our voice now with faith in our heart and pray, Lord Jesus, cover them, Lord, with Your precious blood. Lord Jesus, Lord Jesus, protect them Lord, in Jesus Christ's name."

The following week, during the live Sunday Service on the 25th May, 2008, the man of God reminded the congregation of the prophecy with the words, "Remember the message given last Sunday concerning a place called Versal. I repeat it again, take note of that. Put it in prayer. Pray for the nation".

On the following Sunday, 1st June, a blaze broke out at Universal Studios, Hollywood, California in North America. Note the second part of the name Universal. The incident occurred just before dawn at 4:45 a.m. Pacific Standard Time on a sound stage on the company's 400-acre property.

In confirmation of the prophet's words, that he saw a company bearing Versal as the second part of the name, in one of the world's biggest countries, it is reported that more than 516 Los Angeles-area firefighters battled the fire in a backlot of Universal Studios, which is adjacent to the Universal Studios Theme Park. There were reports of an explosion shortly after the fire broke out.

The whole world watched as the famous motion picture company was being consumed by flames. Universal Studios Hollywood is a unit of Universal Parks & Resorts, a division of Universal Studios, a part of NBC Universal. NBC Universal is one of the worlds leading media and entertainment companies in the development, production, marketing of entertainment, news, and information to a global audience.

During the live service on 1st June, as the incident was happening, Prophet T.B. Joshua called the congregation and viewers to join together and pray in one accord as the tragedy was taking place. He said, "Two weeks ago, I gave you one name of a company. And I was saying, Verstal, Versal. I said, the name, I could not see it clear. Remember, we want to pray for this company. There is a fire in one of the biggest companies in the United States. Pray. Lift up your voice. Father, we stretch our right hand, as the fire is burning, Lord Jesus, we remember Meshach, Shadrach and Abed-Nego. The same God is alive today. They were walking in the fire. You turned the fire to water. Father, begin to turn the fire now to water, in the mighty name of Jesus Christ. A million people working. Where do you want them to go? Where will they work, to feed their families? Our prayer warriors will continue, since the fire is still on. We know what our God can do. It will not go beyond what they are seeing now".

Sometimes in life, it seems as if the world around us is coming to an end, when everything seems to suggest there is no hope, no future, no one to run to - when our fate seems to hang in the balance. When you look at your immediate surroundings, what you would see is frightening - but the opening of our eyes of faith is the silencing of our fears. Remember Meshach, Shadrach and Abednego in Daniel 3. They were walking in the fire, but they were unharmed. It was God that turned the fire into water. The same God is alive today.http://www.scoan.org/prophecy_10.htm

---
---