Buzsaw
Inactive Member


(2)
---
Goodby, Mike
---
Mike, dear long time bud, I saw the thread title but just first opened it this PM, having no knowledge of what it was about. Over the years your input has been effective beyond what you will ever know in this life. Only God knows how many have been edified, converted or enlightened to some degree as a result of the effort we all expend in promoting what each considers to be truth.

One must be thick skinned in any fora promoting minority views, but when one is convinced in one's own mind of truth, one must believe that insomuch as one has the freedom to aire those views, truth will ultimately prevail.

Hopefully the door to EvC will be left ajar for you do at least drop in now and then with some more of those thought provoking things you say. May God richly bless you and yours. May the love of the Father, the communion and power of the Holy Spirit, knowledge and wisdom and the grace of our Lord Jesus be with you. (I'll be checking out your blog. ) Sincerely, Buz
---
BUZSAW B 4 U 2 C Y BUZ SAW.
The immeasurable present eternally extends the infinite past and infinitely consumes the eternal future.
---
---
---
mike the wiz
Member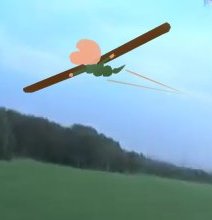 Posts: 4656
From: u.k
Joined: 05-24-2003
Message 47 of 48

(545746)




02-05-2010 6:48 AM

Reply to: Message 46 by Buzsaw
02-04-2010 12:58 PM
---
Re: Goodby, Mike
---
Thankyou so much for that kind message Buz. I was going to lurk but I just have to respond to your message.

I have been glad that over the years, you have stuck your guns, and I know that your faith is genuine, and that like me, you are an individualist, irrefutable

in Christ. Showing and proving that God is more powerful than those of the world, that try and kill your faith unsuccessfully.
God bless you and all of your babas... I will pop in from time to time, to lurk, and I will be seeing you in a new heavens and a new earth! Never give up on Christ, your work here has also meant a lot to so many!
Take care, and look out for my boring blog-updates, baba-cyber-bud.

Edited by mike the wiz, : No reason given.
---
This message is a reply to:
Message 46 by Buzsaw, posted 02-04-2010 12:58 PM
Buzsaw has responded
---
Replies to this message:
Message 48 by Buzsaw, posted 02-05-2010 9:02 AM
mike the wiz has not yet responded
---