CoolBeans
Member (Idle past 1660 days)
Posts: 196
From: Honduras
Joined: 02-11-2013
Message 76 of 77

(692718)




03-06-2013 6:02 PM
---
I would like to know how has Mary Schweitzer advanced on her reserch.
---
Replies to this message:
Message 77 by Theodoric, posted 03-06-2013 11:56 PM
CoolBeans has not yet responded
---
Theodoric
Member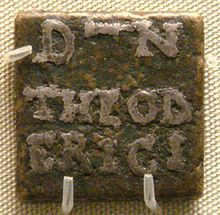 Posts: 5920
From: Northwest, WI, USA
Joined: 08-15-2005
Member Rating: 4.2
Message 77 of 77

(692742)




03-06-2013 11:56 PM

Reply to: Message 76 by CoolBeans
03-06-2013 6:02 PM
---
Maybe you have heard of this thing called the internet. You can use it with the google or the bing to do your own research.

When you find the info how about you come back here and share it with us.
---
Facts don't lie or have an agenda. Facts are just facts
"God did it" is not an argument. It is an excuse for intellectual laziness.
---
This message is a reply to:
Message 76 by CoolBeans, posted 03-06-2013 6:02 PM
CoolBeans has not yet responded
---