jar
Member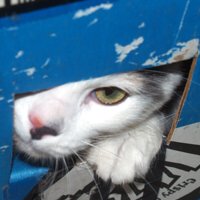 Posts: 31065
From: Texas!!
Joined: 04-20-2004
Member Rating: 3.6
---
bee fast
---
quote:

---

Yeah, I didn't realize that bees could fly so fast, but I had one in my car that was flying at no less than 70 miles per hour.

---
Yeah but they have to fly over 60,000 MPH just to keep up with the Earth as it revolves around the Sun.
---
Anyone so limited that they can only spell a word one way is severely handicapped!
---
This message is a reply to:
Message 11 by New Cat's Eye, posted 01-06-2015 9:55 AM
New Cat's Eye has not yet responded
---
Replies to this message:
Message 14 by AZPaul3, posted 01-06-2015 12:44 PM
jar has not yet responded
---