Aven
Junior Member (Idle past 4094 days)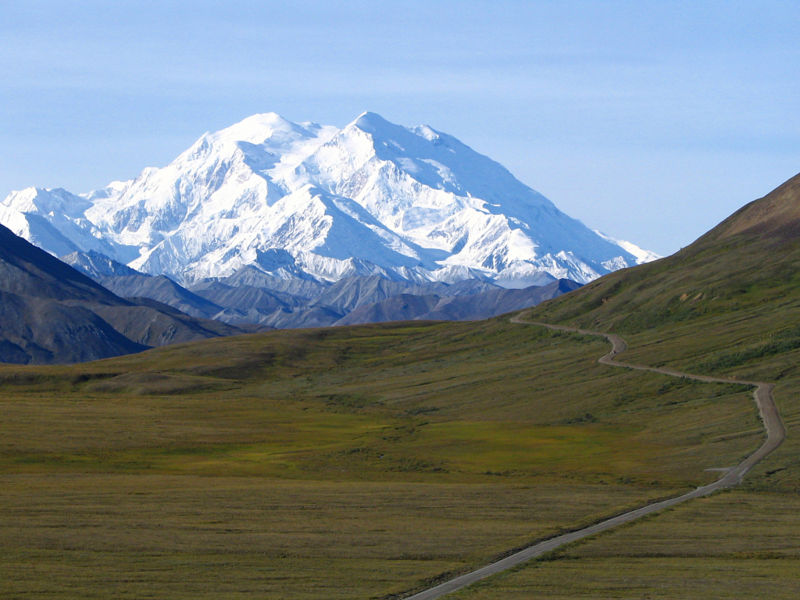 Posts: 10
Joined: 11-10-2007
Message 1 of 4

(433107)




11-10-2007 1:56 AM
---
My argument is that science and religion represent two distinct frameworks of thought / system of beliefs that can never be proven to be more true or acceptable than the other. Therefore the creationism/evolution debate is irresolvable at the point where neither of these competing frameworks can be privileged over the other.

The reason why either perspective cannot be proven "true" or more correct than any other is that all systems of thought terminate in one or more assumptions which cannot be further justified. Any attempt to escape this problem with a meta-standard for which system we ought to choose given that they both terminate in assumption (ie: choose the most ethical or the most "reasonable" if we cant prove them true) always fails because these meta-standards themselves can never be justified. (Dont give up reading till the end! Though this may seem like an esoteric philsophical point it has very real and specific implications for the EvC debate which I will get to at the bottom)

That all frameworks of thought terminate in assumption is something postmodern philosophers today love to point out, but became widely recognized as a valid philosophical problem much earlier, advocated by the likes of Wittgenstein and others. I think that it is most understandable in the field of ethics, and this problem as often been asserted in the form of ethical subjectivism, or relativism.

The argument goes like this: if every claim that you make has to have a reason backing it up, then that reason in and of itself is also a claim which needs another warrant, etc. so on into infinity. Its like a child just keeps asking why, eventually you will reach a basic assumption that has no warrant. Another way to phrase it is this: the only way to know if a statement is true is to examine the definition of each word in it - if what every word refers to is defined objectively enough then it seems that although it may take a bit of work, the statement is easily resolvable by logic to be true or false. The problem is that the definitions use words that must be defined, and onto infinity leading to no ultimate origin grounding thought. Lets take an illustration of this point in terms of ethics, then I'll apply it more specifically to the creation/evolution debate.

Lets take a simple ethical statment: Unnecessary murder is immoral. Why is unnecessary murder immoral? Because it takes away innocent life. Why is taking away innocent life bad? Because human life is valuable. Why is human life valuable? Because we are human. Why does the fact that we are human mean that human life is valuabe? And so on into infinity revealing that ethical frameworks must terminate in assumption (or unwarranted statement). But the argument doesnt just stop at ethics: it applies to every truth statement or world view. Lets take the example of alchemy, a claim we would find today very unscientific. Paul Johnston, author of Contradictions of Modern Moral Philosophy : Ethics after Wittgenstein explains this example:

"To illustrate these points consider the case of a belief which we would all now reject: the alchemist's belief that all metals are essentially the same substance and that it must therefore be possible to transform lead into gold. This is not a claim we can now take seriously. It belongs to a framework which we all reject and which is at odds with our whole approach to the investigation of the world. What the alchemists regarded as a possibility (the transmutation
of lead into gold) is for us an absurdity. This does not mean, however, that belief in alchemy is no longer logically possible. Someone could reject the scientific approach we believe is correct and advocate a very different approach. We might claim that this alternative approach mixes empirical claims and misguided metaphysical principles, but then our approach, too, rests on certain non-empirical ideas, e. g. that every event has a cause and that causes operate in certain kinds of ways. The clash between our approach and that of the alchemist does not mean there could not be discussion, but any agreement would be contingent. In principle, there is no guarantee that we could convince someone that our approach (and the knowledge it generates) is correct.
To make these points, however, is not to suggest that alchemy may in fact be correct. We believe that our scientific theories are right. This is our assessment of the truth of the matter. If we explained what we know to an alchemist(gave her our reasons for rejecting her claim), she may or may not accept that we are right. The logical possibility of disagreement is not, however, a reason for us to hesitate. We can maintain that we are right despite it being logically possible to say that we are wrong. Furthermore, we do distinguish between issues we consider genuinely debatable and those we do not. We may accept that our current state of knowledge leaves open the question of whether the universe will expand indefinitely, but the question of alchemy we consider resolved. What for the alchemists is an insight is for us an indication of a primitive
or misguided understanding of the world."

Now the point is becoming clearer: because all systems of thought, including evolution and creation, rest upon basic assumptions we cant prove true, we cannot use truth or logic to determine which we should accept. For example, the world view of science rests upon a framework of linear time, cause and effect, physical laws being consistently applied, etc. something that empirical evidence cannot "prove". For even if we think it could, we could simply ask why does the appearance of cause and effect in experimentation prove the logical law that cause and effect exists? Its an assumption.

What causes so much debate is that neither of the frameworks (science and religion) make sense when interpreted in the light of the other. Thus both of us on either side see the other side as false. I argue thats because we assume our own perspective that cannot be proven. Science interprets religion as a false interpretation of the world that makes unfounded claims that are inconsistant with what the supposed "natural laws" of the universe are. Religion in turn interprets science as illegitimate from the assumptions of its own framework (like God, which goes directly against natural law).

I saw a good example of this in the Great Debate section of the site, where two debaters were having a go at the question of the age of the earth. It was (is) a fairly specific discussion about a piece of evidence having to do with rings on a tree betraying the minimum age of the earth to be greater than what is allowed from a creationist standpoint. The debate could not be resolved (now i didnt read all of it but this is what i took from it) because the creationist debater would simply state that there was no reason to assume that laws of the universe were the same as they are now in the past, so age rings are not necessarily accurate. Well yes, there is no reason to assume the consistency of natural laws because this is a fundamental assumption of science. On the other hand, there is no reason to assume that the laws could be different either, or that the laws come from God, a fundamental assumption of religion. Thus the debate cannot be resolved from a standpoint of truth.

Hope this was interesting, I look forward to debating this point further / clarifying anything. If anyone would like to argue that science or religion does NOT have an unprovable fundamental premise behind it I'll be happy to show you that in fact it does :)

Edited by Aven, : Some typos
---
Replies to this message:
Message 2 by AdminPhat, posted 11-10-2007 4:26 AM
Aven has responded
---
Aven
Junior Member (Idle past 4094 days)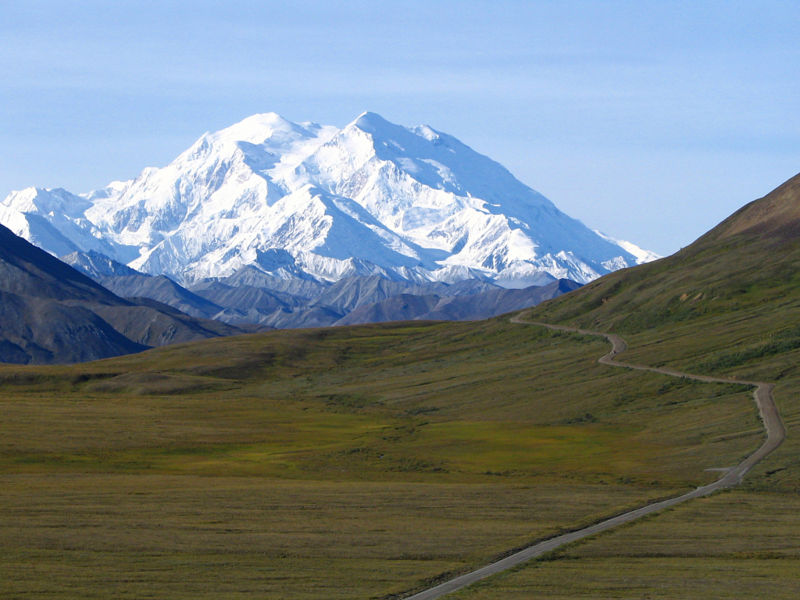 Posts: 10
Joined: 11-10-2007
Message 3 of 4

(433142)




11-10-2007 11:15 AM

Reply to: Message 2 by AdminPhat
11-10-2007 4:26 AM
---
Re: Welcome to EvC
---
I tried to organize the post a bit more, what do you think about it now? (new text below)
My argument is that science and religion represent two distinct frameworks of thought / system of beliefs that can never be proven to be more true or acceptable than the other. Therefore the creationism/evolution debate is irresolvable at the point where neither of these competing frameworks can be privileged over the other. In the post I will:
1. Make the general argument
2. Give an example of it in ethics
3. Give another example in alchemy
4. Apply the argument to science and religion
1. The reason why either perspective cannot be proven "true" or more correct than any other is that all systems of thought terminate in one or more assumptions which cannot be further justified. The argument goes like this: if every claim that you make has to have a reason backing it up, then that reason in and of itself is also a claim which needs another warrant, etc. so on into infinity. Its like a child just keeps asking why, eventually you will reach a basic assumption that has no warrant. Another way to phrase it is this: the only way to know if a statement is true is to examine the definition of each word in it - if what every word refers to is defined objectively enough then it seems that although it may take a bit of work, the statement is easily resolvable by logic to be true or false. The problem is that the definitions use words that must be defined, and onto infinity leading to no ultimate origin grounding thought (the definitions can be questioned infinitely). Lets take an illustration of this point in terms of ethics, where the argument above I think is most clear and persuasive.
2. Lets take a simple ethical statment, and I will show how it can be questioned infinitely to prove that the ethical perspective supporting it can never ultimately be proven true.
The statement is: Unnecessary murder is immoral.
Why is unnecessary murder immoral? Because it takes away innocent life. Why is taking away innocent life bad? Because human life is valuable. Why is human life valuable? Because we are human. Why does the fact that we are human mean that human life is valuabe? And so on into infinity revealing that ethical frameworks must terminate in assumption (or unwarranted statement).
3. But the argument doesnt just stop at ethics: it applies to every truth statement or world view. Lets take the example of alchemy, a claim we would find today very unscientific. Paul Johnston, author of Contradictions of Modern Moral Philosophy : Ethics after Wittgenstein explains this example:
"To illustrate these points consider the case of a belief which we would all now reject: the alchemist's belief that all metals are essentially the same substance and that it must therefore be possible to transform lead into gold. This is not a claim we can now take seriously. It belongs to a framework which we all reject and which is at odds with our whole approach to the investigation of the world. What the alchemists regarded as a possibility (the transmutation of lead into gold) is for us an absurdity. This does not mean, however, that belief in alchemy is no longer logically possible. Someone could reject the scientific approach we believe is correct and advocate a very different approach. We might claim that this alternative approach mixes empirical claims and misguided metaphysical principles, but then our approach, too, rests on certain non-empirical ideas, e. g. that every event has a cause and that causes operate in certain kinds of ways. The clash between our approach and that of the alchemist does not mean there could not be discussion, but any agreement would be contingent. In principle, there is no guarantee that we could convince someone that our approach (and the knowledge it generates) is correct."
4. Now the point is becoming clearer: because all systems of thought, including evolution and creation, rest upon basic assumptions we cant prove true, we cannot use truth or logic to determine which we should accept. For example, the world view of science rests upon a framework of linear time, cause and effect, physical laws being consistently applied, etc. something that empirical evidence cannot "prove". For even if we think it could, we could simply ask why does the appearance of cause and effect in experimentation prove the logical law that cause and effect exists? Its an assumption. Furthermore, any attempt to escape this problem with a meta-standard for which system we ought to choose given that they both terminate in assumption (ie: choose the most ethical or the most "reasonable" if we cant prove them true) always fails because these meta-standards themselves can never be justified.
What causes so much debate is that neither of the frameworks (science and religion) make sense when interpreted in the light of the other. Thus both of us on either side see the other side as false. I argue thats because we assume our own perspective that cannot be proven. Science interprets religion as a false interpretation of the world that makes unfounded claims that are inconsistant with what the supposed "natural laws" of the universe are. Religion in turn interprets science as illegitimate from the assumptions of its own framework (like God, which goes directly against natural law).
I saw a good example of this in the Great Debate section of the site, where two debaters were having a go at the question of the age of the earth. It was (is) a fairly specific discussion about a piece of evidence having to do with rings on a tree betraying the minimum age of the earth to be greater than what is allowed from a creationist standpoint. The debate could not be resolved (now i didnt read all of it but this is what i took from it) because the creationist debater would simply state that there was no reason to assume that laws of the universe were the same as they are now in the past, so age rings are not necessarily accurate. Well yes, there is no reason to assume the consistency of natural laws because this is a fundamental assumption of science. On the other hand, there is no reason to assume that the laws could be different either, or that the laws come from God, a fundamental assumption of religion. Thus the debate cannot be resolved from a standpoint of truth.
Hope this was interesting, I look forward to debating this point further / clarifying anything. If anyone would like to argue that science or religion does NOT have an unprovable fundamental premise behind it I'll be happy to show you that in fact it does
---
This message is a reply to:
Message 2 by AdminPhat, posted 11-10-2007 4:26 AM
AdminPhat has not yet responded
---