Tanypteryx
Member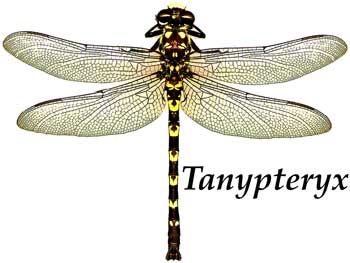 Posts: 2276
From: Oregon, USA
Joined: 08-27-2006
Member Rating: 4.8
Message 1 of 2

(844133)




11-25-2018 2:25 PM
---
New sites for Cambrian fossils are revealing new species and details of known species. Exciting times.

Cracking the Cambrian: New fossils and sites are helping make sense of the mysterious flowering of animal life half a billion years ago.
quote:

---

Throughout much of Cambrian paleontology, that's the game—a high-stakes, sometimes contentious race to find diagnostic body parts on known or new fossils, make arguments about what taxonomic groups they belong to, and maybe revise evolutionary history in the process.

---
quote:

---

In the past few years, paleontologists have approached the problem with an array of new techniques. Those include scanning electron microscopes, which can discern a specimen's chemical makeup as well as image it, and computerized tomography (CT) scans, which can penetrate fossils without scraping away material.

---
quote:

---

The uncertainties leave paleontologists ever hungry for newer, better specimens. "When there is a debate, you bring a new fossil and say, 'Look, this is the feature we see,'" Caron says, warming up in a tent perched high above Tokumm Creek. "Without fossils, it's speculation."

---
quote:

---

Each successive excavation in this valley has targeted the same band of rock, which records a single slice of geologic time. But each dig has yielded a different array of new species. That's because conditions varied across the ancient sea floor, favoring different animals. Such variation is "not a shock to anybody that has ever strapped on a snorkel and swum around," Gaines says. But this vast, wide-open valley captures that kind of diversity at a single moment, allowing glimpses of how the earliest animal ecosystems were structured.

---
Links and Information please.
Edited by Tanypteryx, : No reason given.
---
What if Eleanor Roosevelt had wings? -- Monty Python
One important characteristic of a theory is that is has survived repeated attempts to falsify it. Contrary to your understanding, all available evidence confirms it. --Subbie
If evolution is shown to be false, it will be at the hands of things that are true, not made up. --percy
The reason that we have the scientific method is because common sense isn't reliable. -- Taq
---
AdminPhat
Administrator

Posts: 1917
From: Denver,Colorado USA
Joined: 12-03-2004
Message 2 of 2

(844139)




11-25-2018 2:55 PM
---
Thread Copied to Links and Information Forum
---
Thread copied to the New Cambrian Discoveries thread in the Links and Information forum, this copy of the thread has been closed.
---