misha
Member (Idle past 2768 days)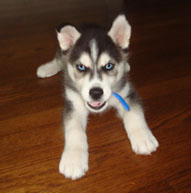 Posts: 69
From: Atlanta
Joined: 02-04-2010
---
Re: Dry, Boring Science
---
Mr. Wizard was on his way out when I was a child. I still really liked his show. It was slowly replaced by 3-2-1 Contact.

Bill Nye came in around the same time as Beakman's World. Bill crushed the hell out of Beakman and his rat. I was such a nerd during high school, I used to record Bill Nye on VHS so I could watch it again later.
---
This message is a reply to:
Message 448 by hooah212002, posted 02-18-2010 9:09 PM
hooah212002 has acknowledged this reply
---
---
misha
Member (Idle past 2768 days)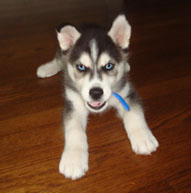 Posts: 69
From: Atlanta
Joined: 02-04-2010
Message 451 of 540

(547711)




02-21-2010 10:52 PM

Reply to: Message 450 by Apothecus
02-19-2010 1:39 PM
---
Re: Dry, Boring Science
---
Like this?
---
This message is a reply to:
Message 450 by Apothecus, posted 02-19-2010 1:39 PM
Apothecus has not yet responded
---