Theodoric
Member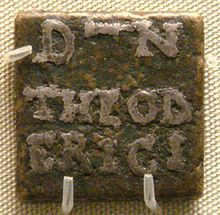 Posts: 6125
From: Northwest, WI, USA
Joined: 08-15-2005
Member Rating: 3.3
Message 13 of 210

(524133)




09-14-2009 3:16 PM

Reply to: Message 5 by RAZD
09-12-2009 11:53 AM
---
Re: not just fundamentalists though ...
---
in 1776 Columbus sailed the ocean blue...


You are off by a few centuries. I do believe it was 1492.

But the point is still valid.

ABE

Oops. Just saw Perditions post.

Edited by Theodoric, : No reason given.
---
Facts don't lie or have an agenda. Facts are just facts
---
This message is a reply to:
Message 5 by RAZD, posted 09-12-2009 11:53 AM
RAZD has acknowledged this reply
---
Theodoric
Member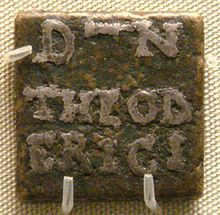 Posts: 6125
From: Northwest, WI, USA
Joined: 08-15-2005
Member Rating: 3.3
Message 208 of 210

(532779)




10-26-2009 11:36 AM

Reply to: Message 200 by Arphy
10-26-2009 1:02 AM
---
Who said that the Bible, the Koran and Hindu sacred texts are equals?


Either you missed the point or your fundie is showing.

The point is why should we believe the bible more than any other religious text? You can not show why your religious text should be trusted any more than any other religious text.
---
Facts don't lie or have an agenda. Facts are just facts
---
This message is a reply to:
Message 200 by Arphy, posted 10-26-2009 1:02 AM
Arphy has not yet responded
---