Kitsune
Member (Idle past 2442 days)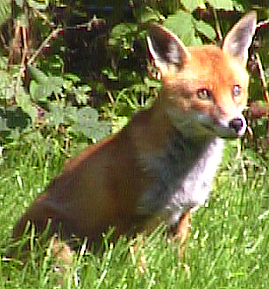 Posts: 788
From: Leicester, UK
Joined: 09-16-2007
Message 7 of 137

(527951)




10-03-2009 1:43 PM

Reply to: Message 1 by Meldinoor
10-03-2009 4:24 AM
---
Hi Meldinoor,

Interesting topic. I agree with others here about point 3, but thought I'd add something that I've given consideration to: a series of books called Conversations with God. To simplify what Wiki says, In The Beginning, God was all there was. It was a consciousness. But being all there was, it had no capacity to know itself. Was it good? What's good without evil? Was it light? What's light without dark? So the universe, and the duality of nature, came into existence. The way this happened is consistent with everything science has, and ever will, learn, because everything that exists is part of God. God splintered itself into individual consciousnesses in order to experience physical duality. The book claims that God is still there even though there are all these splinters of it living lives around the universe.

I don't feel comfortable with the notion of a personified God but I accept that this is the easiest way for some people to understand the divine. I do like the idea that we are all part of God-consciousness and that we are here simply to exist. The books states that we are meant to be trying to evolve spiritually too, and that we can have as many lives as we need in order to do this. Once we have, we can choose to pull the blinders over ourselves and go through the cycle again, in order to help other people along, give them the experiences they're after and help they learn the lessons they need.

I don't feel certain about any of this but I think it's intriguing. If you think about it, it means that the purpose of prayer becomes connecting to our higher nature, rather than worshipping a particular god.

Edited by LindaLou, : No reason given.
---
This message is a reply to:
Message 1 by Meldinoor, posted 10-03-2009 4:24 AM
Meldinoor has not yet responded
---
Kitsune
Member (Idle past 2442 days)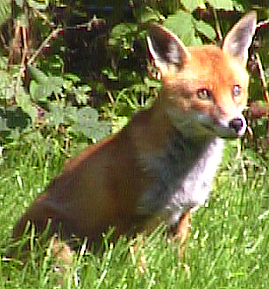 Posts: 788
From: Leicester, UK
Joined: 09-16-2007
Message 11 of 137

(527961)




10-03-2009 3:26 PM

Reply to: Message 8 by Izanagi
10-03-2009 1:56 PM
---
Re: God is Lawful Good
---
Hi Izanagi,

Please don't take this the wrong way; I respect your right to your beliefs just like everyone else's here. But I thought I might try picking your brains to see how much you've thought about what you've said.
quote:

---

Because God is Omnipotent and Omniscient, according to the Judeo-Christian tradition, the rules would've been created perfectly the first time.

---
Would that perfection include humanity that, according to the Bible, pissed God off so much that he committed genocide apart from Noah and a few relatives?
quote:

---

To interfere directly would be to break the rules of the Universe, which would not be lawful in the slightest.

---
God interferes a lot in the Bible. Maybe these questions don't bother you because you are a deist? I don't know what you believe but I'm assuming you're a Christian since you seem to be going along with aspects of God described in that faith.
quote:

---

To put it into D&D terms, God is Lawful Good, and so is unwilling to break the rules of Universe except, perhaps, in the direst of circumstances.

---
I wonder how you would define "the direst of circumstances." Slevesque has asked about a God that can allow evil and suffering to occur, sometimes on grand scales. If God made the rules himself then he has the power to break them. Did he not think that the Holocaust was a dire circumstance? This is one reason why I would have difficulty believing in a personified God. If he loves everyone then how can he allow them to suffer? What is the point of a baby being born to a starving, impoverished family and living a hungry, sickly, unloved existence for a few days before going back to where it came from?
quote:

---

And then there's the fact that knowing what the outcome might be is different than seeing it happen before your eyes. Perhaps God started from the Big Bang just to see what kind of life would arise.

---
But if God is omniscient, then he already knows the outcome of any such experiment.
Like I said, please don't take offense. I'm interested in your response.
Edited by LindaLou, : No reason given.
---
This message is a reply to:
Message 8 by Izanagi, posted 10-03-2009 1:56 PM
Izanagi has responded
---
Replies to this message:
Message 16 by Izanagi, posted 10-03-2009 11:25 PM
Kitsune has not yet responded
---