Larni
Member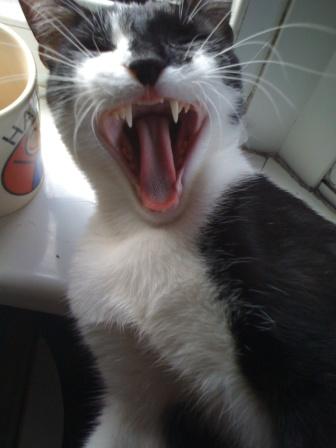 Posts: 3976
From: Liverpool
Joined: 09-16-2005
Message 18 of 140

(529717)




10-10-2009 8:05 AM

Reply to: Message 1 by Straggler
10-09-2009 8:30 PM
---
Re: Yesterday All My Troubles Seemed So far Away
---
My fist post:

Larni writes:

I would imagine there is no point in making people believers before they die if you were a god who will get your attention in the end any way, but if you were a priest greedy for converts to fill his coffers or provide man power, then it make perfect sense.

that sounds like a good message to put out if you are such a priest (or any other preacher type etc)

I was a bit more angry back then but I still pretty much feel the same way about religious belief; I'm just less inclined to bang on about it with fundies.

I am pretty gutted about my grammar and punctuation, however.
---
This message is a reply to:
Message 1 by Straggler, posted 10-09-2009 8:30 PM
Straggler has not yet responded
---