subbie
Member (Idle past 100 days)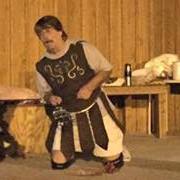 Posts: 3508
Joined: 02-26-2006
Message 3 of 140

(529612)




10-09-2009 8:47 PM

Reply to: Message 1 by Straggler
10-09-2009 8:30 PM
---
Scrambled Eggs, have an omelette with some Muenster cheese
---
My first post: Is science a religion?

Entered a pot-stirring rabble rouser, and thus I remain.

Edited by subbie, : subtitle fun
---
Ridicule is the only weapon which can be used against unintelligible propositions. Ideas must be distinct before reason can act upon them; and no man ever had a distinct idea of the trinity. It is the mere Abracadabra of the mountebanks calling themselves the priests of Jesus. -- Thomas Jefferson

For we know that our patchwork heritage is a strength, not a weakness. We are a nation of Christians and Muslims, Jews and Hindus -- and non-believers. -- Barack Obama

We see monsters where science shows us windmills. -- Phat
---
This message is a reply to:
Message 1 by Straggler, posted 10-09-2009 8:30 PM
Straggler has not yet responded
---
subbie
Member (Idle past 100 days)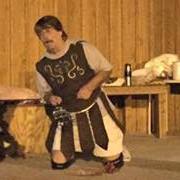 Posts: 3508
Joined: 02-26-2006

(1)
Message 107 of 140

(578455)




09-01-2010 7:24 PM

Reply to: Message 106 by nator
09-01-2010 7:16 PM
---
Any heterosexual man who uses pussy as a synonym for "weak" or "cowardly" clearly has no familiarity with the things.
QFT
---
Ridicule is the only weapon which can be used against unintelligible propositions. -- Thomas Jefferson

We see monsters where science shows us windmills. -- Phat

It has always struck me as odd that fundies devote so much time and effort into trying to find a naturalistic explanation for their mythical flood, while looking for magical explanations for things that actually happened. -- Dr. Adequate

...creationists have a great way to detect fraud and it doesn't take 8 or 40 years or even a scientific degree to spot the fraud--'if it disagrees with the bible then it is wrong'.... -- archaeologist
---
This message is a reply to:
Message 106 by nator, posted 09-01-2010 7:16 PM
nator has not yet responded
---
subbie
Member (Idle past 100 days)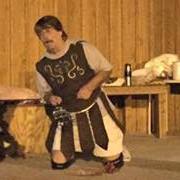 Posts: 3508
Joined: 02-26-2006
Message 108 of 140

(578463)




09-01-2010 7:41 PM

Reply to: Message 83 by Straggler
09-01-2010 12:52 PM
---
Re: Yesterday All My Troubles Seemed So far Away
---
My first (and only that I can recall) suspension came as a result of a bit of nonsense between me, Archer and Faith beginning with Message 141.

I tried to get suspended in Message 283. I guess you can't get one on purpose.
---
Ridicule is the only weapon which can be used against unintelligible propositions. -- Thomas Jefferson

We see monsters where science shows us windmills. -- Phat

It has always struck me as odd that fundies devote so much time and effort into trying to find a naturalistic explanation for their mythical flood, while looking for magical explanations for things that actually happened. -- Dr. Adequate

...creationists have a great way to detect fraud and it doesn't take 8 or 40 years or even a scientific degree to spot the fraud--'if it disagrees with the bible then it is wrong'.... -- archaeologist
---
This message is a reply to:
Message 83 by Straggler, posted 09-01-2010 12:52 PM
Straggler has not yet responded
---