misha
Member (Idle past 2801 days)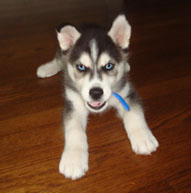 Posts: 69
From: Atlanta
Joined: 02-04-2010
Message 60 of 63

(560753)




05-17-2010 12:07 PM

Reply to: Message 57 by hERICtic
04-28-2010 5:28 AM
---
Re: a couple I didn't see mentioned
---
Played in both at the same time actually.
Two bands at one time? Thats amazing. I can only play one song at a time.
But i guess you could write guitar parts that could be incorporated into two songs at the same time. Or you could just run a bunch of samplers.
/sarcasm
Edited by misha, : No reason given.
---
This message is a reply to:
Message 57 by hERICtic, posted 04-28-2010 5:28 AM
hERICtic has not yet responded
---