Theodoric
Member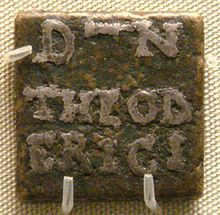 Posts: 6393
From: Northwest, WI, USA
Joined: 08-15-2005
Member Rating: 3.9
---
Re: issues and how to resolve them
---
Ever heard of the lab called Biologic???
Want to fill us in?
Either present evidence or don't.
---
Facts don't lie or have an agenda. Facts are just facts
---
This message is a reply to:
Message 102 by traderdrew, posted 07-20-2009 12:35 PM
traderdrew has responded
---
---
Theodoric
Member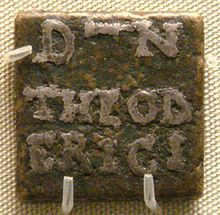 Posts: 6393
From: Northwest, WI, USA
Joined: 08-15-2005
Member Rating: 3.9
---
Re: issues and how to resolve them
---
OK found it.

You know if you present something as evidence you should at least know what the places name is.
quote:

---

It is funded by the Discovery Institute[2][3] with the stated purpose of doing biological research. The main goal of the Biologic Institute is to produce experimental evidence of intelligent design.

---
quote:

---

The original Discovery Institute plan laid out in the Wedge Document, leaked in 1999, called for Douglas Axe, the current Biologic Institute director, senior researcher and spokesman, to head up a research effort in support of intelligent design.

---
Hmm, if they are doing scientific research they ain't publishing anything.
quote:

---

The scientific community remains skeptical and commentators note that no publications containing results which support intelligent design have yet appeared.[26][27][3] Reason magazine compared the research efforts at the Biologic Institute to those of "Big Tobacco"[28] and the 2006 New Scientist editorial noted that this sort of research is similar to the agenda-driven research of the tobacco and oil industries.[20] University of Minnesota biology professor PZ Myers likens the Biologic Institute's research program to cargo cults, with "Intelligent Design creationists pretend[ing] that they're doing science."

---
If you read the article these people are real secretive. Wonder why?
quote:

---

Gauger reported on her work at the Wistar Retrospective Symposium held from June 3 through June 7, 2007 in Boston, Massachusetts. As reported by Daniel Brooks, "...she discussed "leaky growth," in microbial colonies at high densities, leading to horizontal transfer of genetic information, and announced that under such conditions she had actually found a novel variant that seemed to lead to enhanced colony growth. Gunther Wagner said, "So, a beneficial mutation happened right in your lab?" at which point the moderator halted questioning."[30]

---
Damn, they proved evolution. Good for them.
Using The Biologic Institute as evidence of ID research and testing is a big fail. Maybe they are researching, but obviously they have nothing to show for it. The few times they present anything they are shown to be failures.
Maybe you should do some research on this things before you present them.
Edited by Theodoric, : No reason given.
---
Facts don't lie or have an agenda. Facts are just facts
---
This message is a reply to:
Message 102 by traderdrew, posted 07-20-2009 12:35 PM
traderdrew has not yet responded
---
---
Theodoric
Member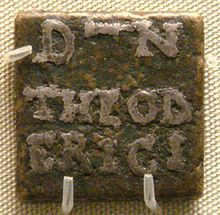 Posts: 6393
From: Northwest, WI, USA
Joined: 08-15-2005
Member Rating: 3.9
---
Re: Biologic
---
You need to get you ID talking points straight
quote:

---

Both Axe and Discovery spokesperson Rob Crowther insist that it is a "separate entity".

---
Edited by Theodoric, : spelling
---
Facts don't lie or have an agenda. Facts are just facts
---
This message is a reply to:
Message 104 by traderdrew, posted 07-20-2009 1:15 PM
traderdrew has responded
---
Replies to this message:
Message 109 by traderdrew, posted 07-20-2009 1:41 PM
Theodoric has not yet responded
---