jar
Member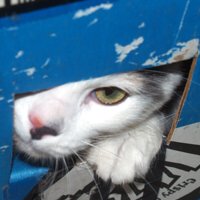 Posts: 30934
From: Texas!!
Joined: 04-20-2004
Message 271 of 271

(823925)




11-19-2017 10:14 AM

Reply to: Message 270 by Phat
11-19-2017 9:17 AM
---
Re: bye, bye, first cause.
---
Phat writes:
Sounds rather Pantheistic to me. The universe created itself out of nothing over time? What was before the singularity?
But no one has said that.
The universe IS the result of the initial expansion. There is no mention of anything creating itself. That is as silly as pointing at an apple and saying the apple created itself. The Universe simply is.
And the answer to "What was before the singularity" is "We don't know yet." Throwing in some imaginary word like "God" tells us nothing and adds no value or meaning.
---
This message is a reply to:
Message 270 by Phat, posted 11-19-2017 9:17 AM
Phat has acknowledged this reply
---