Theodoric
Member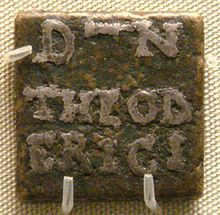 Posts: 6403
From: Northwest, WI, USA
Joined: 08-15-2005
Member Rating: 3.9
Message 33 of 149

(615888)




05-17-2011 9:43 PM

Reply to: Message 32 by frako
05-17-2011 6:35 AM
---
Re: Replication isn't proof...
---
But the most compelling argument that the proponents of alien theory had was that you cant make crop circles if you are not looking from above to see what you are doing.


Not compelling at all. It is easy to design something that you can't see as a whole. Humans have been laying designs out on a grid for millenia.
---
Facts don't lie or have an agenda. Facts are just facts
---
This message is a reply to:
Message 32 by frako, posted 05-17-2011 6:35 AM
frako has not yet responded
---
Theodoric
Member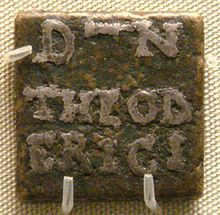 Posts: 6403
From: Northwest, WI, USA
Joined: 08-15-2005
Member Rating: 3.9
Message 66 of 149

(616194)




05-20-2011 9:01 AM

Reply to: Message 60 by Peter
05-20-2011 6:11 AM
---
Re: 100% proof is never needed
---
How do we know that crop circles don't pre-date us?


Pre-date humans?

Then they wouldn't have been "crop" circles would they.

How do we know contrails don't pre-date us?

All this is is a whole bunch of woo. I think it is has been sufficiently explained why already.
---
Facts don't lie or have an agenda. Facts are just facts
---
This message is a reply to:
Message 60 by Peter, posted 05-20-2011 6:11 AM
Peter has responded
---
Replies to this message:
Message 71 by Peter, posted 05-23-2011 4:36 AM
Theodoric has not yet responded
---