Sigmund
Junior Member (Idle past 2395 days)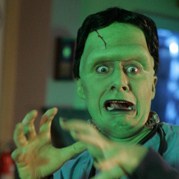 Posts: 4
From: Baltimore, MD
Joined: 05-23-2012


(2)
Message 560 of 1043

(664520)




06-01-2012 3:52 PM

Reply to: Message 559 by AdminPD
06-01-2012 2:01 PM
---
Re: AdminPD is off base
---
The reason I addressed my post as I did is due to the fact that Jzyehoshua used those examples as part of his support for his contention that America was founded as a Christian nation.

Disproving his examples "unhinges" the foundation of his argument, which is why I felt my post was on topic.

Regardless, I think I have edited my post sufficiently to alleviate your concerns about being on topic. If not, let me know.
---
This message is a reply to:
Message 559 by AdminPD, posted 06-01-2012 2:01 PM
AdminPD has not yet responded
---