Wounded King
Member (Idle past 2236 days)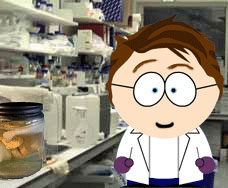 Posts: 4149
From: Edinburgh, Scotland
Joined: 04-09-2003
Message 3 of 22

(619252)




06-09-2011 10:26 AM
---
I'm not sure that ring species say anything to the concept of kinds. Creationists don't usually have a problem with microevolutionary changes within a kind which I'm certain is how they would classify the greenish warbler example.

If they do object to the example it would probably be on the basis that they are only reproductively isolated due to pre-mating/pre-zygotic behavioural differences rather than actual genetic/physiological incompatibility, which is often used as a stricter more hard core form of species distinction.

TTFN,

WK
---
Replies to this message:
Message 4 by frako, posted 06-09-2011 10:45 AM
Wounded King has responded
---
Wounded King
Member (Idle past 2236 days)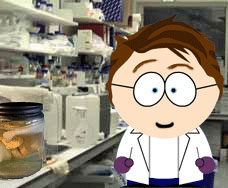 Posts: 4149
From: Edinburgh, Scotland
Joined: 04-09-2003
Message 7 of 22

(619283)




06-09-2011 11:25 AM

Reply to: Message 4 by frako
06-09-2011 10:45 AM
---
the only difference between Ring species is that they still have living ancestors.
Which means they can still undergo significant gene flow, which is a massive difference in terms of population genetics.
I believe there is a too large genetic difference.
Reproductive isolation in warblers has been demonstrated to be due to mating song variation. There is also an increased genetic distance as one goes around the ring complex, but there is no evidence that there is a genetic basis giving rise to reproductive isolation.
Similarly in the Ensatina complex the evidence suggests pre-mating behavioural isolation based on sexual selection for colour.
If it is not for this particular species i can find a ring species that has a to large genetic difference.
That may not be as easy as you think.
Something that is expected from the theory of evolution but brings up huge questions to creation?
What questions does it bring up for creation? Creationists often tend to think that all birds are of the same kind based on scripture, why would they worry about further sub-divisions arising within that kind?
TTFN,
WK
---
This message is a reply to:
Message 4 by frako, posted 06-09-2011 10:45 AM
frako has responded
---
Replies to this message:
Message 8 by frako, posted 06-09-2011 11:27 AM
Wounded King has not yet responded
---