ZenMonkey
Member (Idle past 2651 days)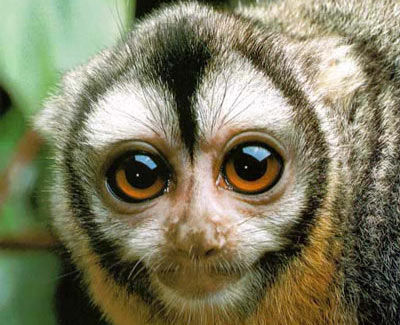 Posts: 428
From: Portland, OR USA
Joined: 09-25-2009
Message 4 of 62

(623673)




07-12-2011 12:59 PM

Reply to: Message 1 by peter1985
07-12-2011 11:17 AM
---
Every organism that leaves a descendant is transitional, in the same way that your father is transitional between your grandfather and you. The differences between ancestral species and descendant species only become obvious after many generations, so you don't look that much different from your grandfather (in a general sense) but going back a thousand generations or ten thousand, ancestor and descendant can look quite a bit different from each other.
---
Your beliefs do not effect reality and evidently reality does not effect your beliefs.
-Theodoric

Reality has a well-known liberal bias.
-Steven Colbert

I never meant to say that the Conservatives are generally stupid. I meant to say that stupid people are generally Conservative. I believe that is so obviously and universally admitted a principle that I hardly think any gentleman will deny it.
- John Stuart Mill
---
This message is a reply to:
Message 1 by peter1985, posted 07-12-2011 11:17 AM
peter1985 has not yet responded
---
ZenMonkey
Member (Idle past 2651 days)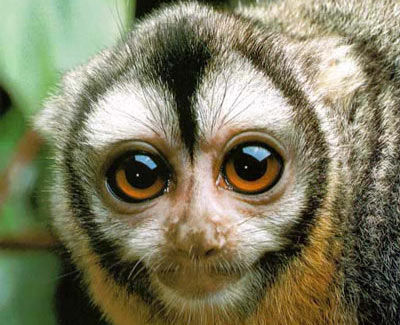 Posts: 428
From: Portland, OR USA
Joined: 09-25-2009
Message 28 of 62

(623815)




07-13-2011 5:02 PM

Reply to: Message 15 by Chuck77
07-13-2011 6:25 AM
---
Wha?
---
Chuck77 writes:
The Penquin is clearly in transition. It's a seal morphing into a bird, obviously. Well, maybe a bird morphing into a seal.
Shucks Chuck, have you not been paying attention to the content of the scientifically literate posts in any of the topics you've been participating in? That's not at all what transitional means, and you'd know that if you'd read any other of the replies in just this topic here. I don't mean to sound critical, but you've actually been better than most at taking an honest look at the evidence you've been exposed to here, and I had hoped that you were having your eyes open to the faults in what you'd be told in the past by the scientifically illiterate. What happened?
I also note that you've taken a very defensive tone in your debate with Straggler. Is any of that bleeding over into your post here, even though the topics are quite different?
I've been reading The Dawkins Delusion? as you suggested, but it's taking some time because I have to keep stopping to re-read the relevant passages in The God Delusion. Hard to believe that McGrath's understanding of Dawkins's book is so far apart from what it actually says. In the meantime, I hope that you've been reading some of the books on the facts of evolution that I listed for you. They would make topics like this much clearer for you.
---
Your beliefs do not effect reality and evidently reality does not effect your beliefs.
-Theodoric

Reality has a well-known liberal bias.
-Steven Colbert

I never meant to say that the Conservatives are generally stupid. I meant to say that stupid people are generally Conservative. I believe that is so obviously and universally admitted a principle that I hardly think any gentleman will deny it.
- John Stuart Mill
---
This message is a reply to:
Message 15 by Chuck77, posted 07-13-2011 6:25 AM
Chuck77 has responded
---
Replies to this message:
Message 41 by Chuck77, posted 07-15-2011 12:04 AM
ZenMonkey has not yet responded
---