jar
Member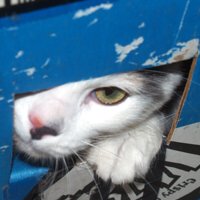 Posts: 30941
From: Texas!!
Joined: 04-20-2004
Message 62 of 100

(156594)




11-06-2004 8:00 AM

Reply to: Message 61 by Silent H
11-06-2004 7:52 AM
---
Re: Jason Chin Remix
---
You're right, it is a stretch to keep that on topic here but I'd be happy to expand on your input in the other thread.

I'm aware of many such examples and touched briefly on them in that way too long epistle, but I think to really include such examples it becomes hard to meet the four way criteria of scope, intent, extent and empathy.

Come on over and we can discuss it further there.
---
Aslan is not a Tame Lion
---
This message is a reply to:
Message 61 by Silent H, posted 11-06-2004 7:52 AM
Silent H has responded
---
Replies to this message:
Message 66 by Silent H, posted 11-06-2004 12:02 PM
jar has not yet responded
---