jar
Member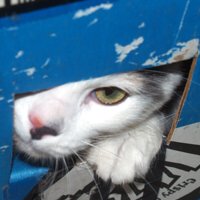 Posts: 31180
From: Texas!!
Joined: 04-20-2004
Member Rating: 2.7

(1)
Message 215 of 296

(644033)




12-14-2011 11:43 AM

Reply to: Message 214 by zi ko
12-14-2011 11:33 AM
---
Re: Are there RANDOM MUTATIONS?
---
I have a collection of coins; it consists of only State Celebration quarters. The collection is the result of the random change given me each day. What coins I get every day is a purely random event, yet the collection has only the State Celebration coins.
---
Anyone so limited that they can only spell a word one way is severely handicapped!
---
This message is a reply to:
Message 214 by zi ko, posted 12-14-2011 11:33 AM
zi ko has not yet responded
---