Dawn Bertot
Member (Idle past 436 days)
Posts: 3571
Joined: 11-23-2007
---
Re: I am that I am.
---
It actually says nothing at all. Didn't Popeye say the same thing?
This is a statement that defines existence. He was telling Pharoah, I am existence, there is nothing besides me. This alone should have motivated Pharoah to let the people go
Notice he did not say, I Am who I Am, which would have only distinguished from anyone else
As far as I know and aware, there appears no other expression/s like this in ancient liturature. Its truely a unique expression, I believe. If I am wrong I sure someone will correct me. Please do if I happen to have missed something
Dawn Bertot

OFF TOPIC - Please Do Not Respond to this message by continuing in this vein.
AdminPD
Edited by Dawn Bertot, : No reason given.
Edited by Dawn Bertot, : No reason given.
Edited by AdminPD, : Warning
---
This message is a reply to:
Message 29 by hooah212002, posted 09-27-2011 3:17 PM
hooah212002 has acknowledged this reply
---
Dawn Bertot
Member (Idle past 436 days)
Posts: 3571
Joined: 11-23-2007
---
Thats the thing. I own my 'sins'. I am fully aware of and accept all of my selfish desires and am comfortable with my sense of pride. My sins are mine to carry and mine alone. I know what they are better than anyone. They do not bring me to my knees. I accept them. I do not hoist my sins onto anyone elses shoulders. No one can take my sins away from me. I would not allow it even if I beleived the offers from various religions to be true. I believe it would be immoral of me to pass my sins off onto anyone. So I would not accept the offer for Jesus to take my sins from me. I dont need or want a whipping boy.
This sounds alot like what captain Kirk said to Sybok, (Spocks biological brother). " I dont need Sybok to take me on a tour of my failures, telling I should have turned right when I should have turned left, telling me I should have done this when I had done that. I dont need him to free me from my pain, I need my pain, its a part of me"
No point here just thought the comparison was neat
However he (Kirk) did say to Mcoy and Spock at the end that maybe God is not out there but in each of us
Dawn Bertot
OFF TOPIC - Please Do Not Respond to this message by continuing in this vein.
AdminPD
Edited by AdminPD, : Warning
---
This message is a reply to:
Message 23 by Butterflytyrant, posted 09-21-2011 11:44 AM
Butterflytyrant has acknowledged this reply
---
1.61803
Member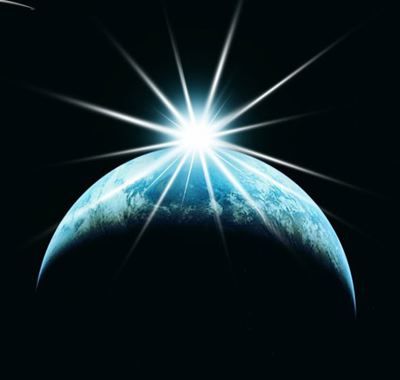 Posts: 2838
From: Lone Star State USA
Joined: 02-19-2004
Member Rating: 5.7
---
Butterflytyrant writes:

I own my sins


Your sins, according to Catholic dogma are your sins, they are either forgiven you or retained until such time as the priest sees fit that your confession is sincere and penance acceptable. Your sins are your sins.

Butterflytyrant writes:

I dont feel emptiness

This is good. It is a rare thing to meet people who are intellectually brave and honest.
To take life at face value and assign our own measure of meaning.

OFF TOPIC - Please Do Not Respond to this message by continuing in this vein.
AdminPD

Edited by 1.61803, : removed consciousness blurb

Edited by AdminPD, : Warning
---
This message is a reply to:
Message 23 by Butterflytyrant, posted 09-21-2011 11:44 AM
Butterflytyrant has acknowledged this reply
---