Perdition
Member (Idle past 1434 days)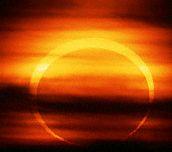 Posts: 1593
From: Wisconsin
Joined: 05-15-2003
---
Re: Volcanic Ash
---
I just found this thread and I'm finding it very interesting, but it appears to have fizzled for some reason. Can I bump this as a means to see if Dr. Adequate is interested in rehefting this heavy load?

AbE: I realize this time of year can lead to pauses in discourse, but seeing as how it had dropped to the second page of the recent topics list, I thought a bump was in order.

Edited by Perdition, : No reason given.
---
This message is a reply to:
Message 75 by Dr Adequate, posted 12-18-2011 8:59 AM
Dr Adequate has responded
---
Replies to this message:
Message 77 by Dr Adequate, posted 12-29-2011 9:10 PM
Perdition has not yet responded
---