mike the wiz
Member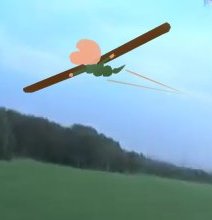 Posts: 4659
From: u.k
Joined: 05-24-2003
Message 781 of 1484

(803514)




04-01-2017 7:22 AM

Reply to: Message 105 by Rrhain
03-13-2017 5:03 PM
---
Re: Eighth time, Faith
---
I don't agree with Faith on this subject, as I believe if a Christian wants to make cakes he must know what he is getting into, and at no point is anyone forcing a Christian at gunpoint, to make cakes. So if it bothers Faith that much my suggestion would be not to make cakes.

I make toys, and particularly toy wands which people interested in witchcraft sometimes buy from me or I at least guess it might be used as a genuine wand, but I am just making it, my intention is to create a toy, their intention is to wield it, so it doesn't bother me because that's their decision.

I don't believe I am contaminated because I made a toy.

However, I think this point you make isn't quite a fair comparison;

Rrhain writes:

Funny...I'm looking at the marriage contract for various states and I don't see anything about god in there. God didn't write the law. It seems that humans did.

So when people claimed that god made the races separate and didn't want them mixing, were we wrong to ignore that?

I think there is a clear difference. Christians accept what the bible says, as what God says, and Genesis describes the point in marriage which Christ elaborated, but it doesn't say anything about races.

So biblically we can argue that, "God intended marriage for this reason", but you can't make a case that the bible says to be racist.

I don't like the way people try and falsely compare racism with a Christian belief that certain things God says, are sins.

Yes, homophobia, a fear and hatred of gay people, may be comparable with racism, but being a Christian isn't comparable with either, for if as a Christian I do not fear or hate neither gay nor coloured people, then it is a false accusation.

You could say of course, "the bible is homophobic" but then I could respond with an equal epithet; "it is also murdererphobic, and theftaphobic". As Christians we believe God is omniscient and has full knowledge of what is sin and what isn't, so to accuse God and the bible, from our perspective, is futile because mankind is the one with the sin nature and God doesn't have dark motives.

We aren't given permission as Christians, to "correct" God, remember. If God says He made it to be a certain way, I don't have the power to refute Him.

Most Christians accept what God says because they have to, not necessarily because they want to.

If I had not made that wand for that witch I would feel terrible, I would feel very judgemental. Really this is what concerns me about the position many Christians take on these matters. We aren't supposed to judge people like that. But those like Faith are controversial, and are the vocal minority, so it may seem like her position is the, "Christian" position, and she claims it is the Christian position, and that all Christians take her position.

I appreciate why you feel you have to take that stance, Faith, and no doubt will think I am not a true Christian if I don't, but I believe your position is an unnecessary judgement on gay people, and you are singling them out in this matter. I know you perhaps do mean well in acting out of loyalty to God, and don't know your full motives, but I don't think you are being purely sinister, I think you have just told yourself this is the correct thing to do, but the bible doesn't say you have to do this thing so try not to argue it is the, "Christian" position, for only what comes from the Christian bible, is the Christian position.

Edited by mike the wiz, : No reason given.
---
This message is a reply to:
Message 105 by Rrhain, posted 03-13-2017 5:03 PM
Rrhain has not yet responded
---
Replies to this message:
Message 782 by NoNukes, posted 04-01-2017 11:17 AM
mike the wiz has responded
---
mike the wiz
Member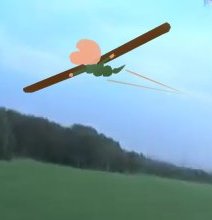 Posts: 4659
From: u.k
Joined: 05-24-2003
Message 820 of 1484

(803596)




04-02-2017 1:12 PM

Reply to: Message 782 by NoNukes
04-01-2017 11:17 AM
---
Re: Eighth time, Faith
---
NoNukes;

NN writes:

I don't like it either, but surely you are aware that the idea that black people are the sons of Ham, an idea that prominent Creationist Ken Ham still adheres to, was used to justify racism toward and even slavery of people of color.

So yeah, the criticism while repugnant, is quite apt.

I am not sure Ken Ham would adhere to that. But even so, where and when black people originated doesn't affect their status as human beings, because the pigment of skin, the colour of skin, is of no consequence in the bible.

Creationist organisations, and AIG too, preach that there is one race, that all came from Adam so this notion that Ken Ham preaches this, sound like a very strange notion, I have heard Ken Ham speak several times on racism and he always seems to make the same point - that we all descended from a brown-skinned Adam and Eve with the information to later produce the different, "races" but mostly he seems to argue we are the same race.

Nevertheless, what the Christian bible says and what God says in it, is what is being disputed, and all of the bullshi* racists try to argue like the mark of Cain is just that - bullshi* they read into the bible, so they can pretend the bible condones it.
---
This message is a reply to:
Message 782 by NoNukes, posted 04-01-2017 11:17 AM
NoNukes has responded
---
---
mike the wiz
Member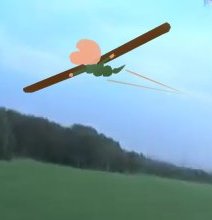 Posts: 4659
From: u.k
Joined: 05-24-2003
Message 822 of 1484

(803598)




04-02-2017 1:41 PM

Reply to: Message 821 by NoNukes
04-02-2017 1:32 PM
---
Re: Eighth time, Faith
---
https://answersingenesis.org/racism/
I suppose you also believe creationists eat children.

As you can see from the link, there are no races as such, under creationism, so tribes can't be delineated by outer appearance.
NoNukes writes:
First of all, Africans are from among the first people, so the idea that there are descendant's of Ham via Noah is complete nonsense
Certain people groups coming from Ham, has nothing to do with being cursed anyway, in the sense of racism.
But you're confusing the terms of debate. It is your position that Africans are the first people according to evolution, as creationists we believe that all "races" came from Adam.
NoNukes writes:
Secondly, the Bible does speak of curses being visited upon the generations of folks, and the curse on Ham is certainly Biblical. Like many Bible beliefs that folks have espoused, this one can be argued against, but so are some things that folks currently believe, such as the Trinity doctrine. What is the case however is that folks did defend racism and slavery on the basis of what can be read in the Bible. It is further the case that the Bible, from cover to cover, is silent about any opprobrium for slavery.
I'm sorry but this is a very tenuous case. How many times did God have a chance in the bible, to pick on certain races with certain skin colours, and tell us they are worth less as human beings. Even in the law, we might expect such a clear law such as, "and the people with black skin of tribe Bilbo, are not to be accepted, and cannot rise to your station, to whip the tar out of them as slaves."
Sorry but your argument is this; "you can read the bible and perhaps get racism from it somehow if you try and force fit it in there."
But it is clear that there is nothing in the bible which condones it, and there was plenty of chances for God to speak about it, but He only said man is made in His image, He never singles out certain people groups. Even if there was some, "curse" this wouldn't refer to skin colour, if your claim is the bible says racist things, you have to show evidence it clearly does.
I myself have never read anything racist in the bible, it seems like an open and shut case that wicked people try and get things into the bible so as to justify those agendas by appealing to the bible as the authority which justifies those notions.
Edited by mike the wiz, : No reason given.
Edited by mike the wiz, : No reason given.
---
This message is a reply to:
Message 821 by NoNukes, posted 04-02-2017 1:32 PM
NoNukes has responded
---
Replies to this message:
Message 883 by NoNukes, posted 04-03-2017 1:55 PM
mike the wiz has not yet responded
---