AZPaul3
Member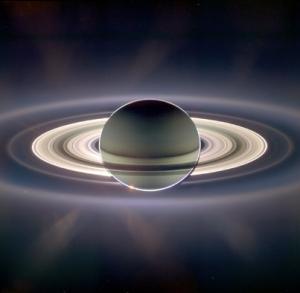 Posts: 4504
From: Phoenix
Joined: 11-06-2006
Member Rating: 4.0
Message 47 of 131

(487291)




10-29-2008 3:23 PM
---
Reaming Time
---
Hopefully this won't confuse things more but I want to expand on cavediver's sheets of paper analogy. Cavediver has a ream of paper as his experience of spacetime. Each sheet represents a "now" in his existence. On each sheet are written all the things that happen "now." Lower sheets record past now's and upper sheets record future now's.

I also have a ream of paper as my experience of spacetime with each sheet recording my now's.

If cavediver and I are stationary relative to each other then both reams sit flat on the tabletop with each of our now's in synch.

If we are moving relative to each other then our reams are slightly offset. What I see on my "now" sheet would span several of cavediver's sheets. I would record in my "now" some events that will take place on cavediver's future sheets and some on his past sheets. But I would see all these events as happening in my "now."

Hope this helps.

-P
---
---
AZPaul3
Member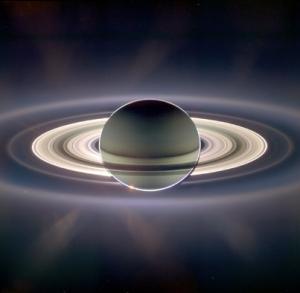 Posts: 4504
From: Phoenix
Joined: 11-06-2006
Member Rating: 4.0

(1)
Message 99 of 131

(489034)




11-21-2008 7:27 PM

Reply to: Message 85 by cavediver
11-09-2008 10:19 AM
---
Re: Back again, and let's first dispense with this nonsense...
---
cavediver writes:
I guess I should only present this stuff on the condition that the audience promises never to repeat it Anway, presenting at EvC is much more difficult because you have so little feel as to where to pitch the material.
Reconsider the condition, please. The stuff you are presenting here is too good to go untaught even on the probability the message will not get through to most or will get lost in later translations among the masses.
Knowing you are educating the few, I hope, will be enough incentive to keep you going.
How about you giving up all other aspects of life to do these threads full time? We could fill up this thread of 300 and then start another and then another forever! Percy will keep the demented sideshows to a minimum, right? Minimal distractions. What better life than this?
Don't concern yourself with the "most won't understand" stuff. Damn the torpedoes ... Teach.
Please?
---
This message is a reply to:
Message 85 by cavediver, posted 11-09-2008 10:19 AM
cavediver has not yet responded
---