onifre
Member (Idle past 1178 days)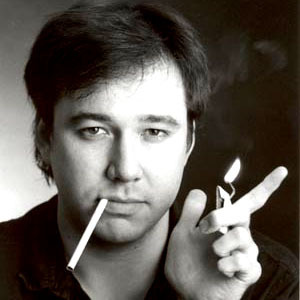 Posts: 4854
From: Dark Side of the Moon
Joined: 02-20-2008
---
I'd say it is more probable that a creator was involved.
You think it's more probable that an invisible entity existed before existance - who has never revealed itself in an objective way - rather than natural chemical reactions slowly adapting to each other in their common environment?
How can you justify that...?
Is the nature of natural order, which is observable currently in nature, too hard to postulate...?
Is it really easier to postulate something much more complex - ie. a "creator"...?
---
"I smoke pot. If this bothers anyone, I suggest you look around at the world in which we live and shut your mouth."--Bill Hicks

"I never knew there was another option other than to question everything"--Noam Chomsky
---
This message is a reply to:
Message 312 by alaninnont, posted 03-03-2009 10:22 PM
alaninnont has responded
---
---
onifre
Member (Idle past 1178 days)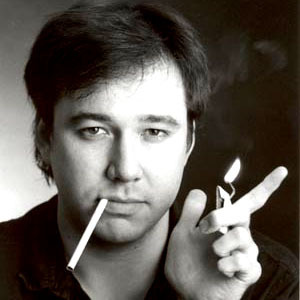 Posts: 4854
From: Dark Side of the Moon
Joined: 02-20-2008
---
Hi alaninnont,

I've been trying for the last couple of months to get a handle on the issue. I been reading some books, thinking, and visiting evolution and ID sites and am right now tending toward the existence of a creator as more probable than complete chance. There are many reasons that I am tending this way but my thought process concerning the "beginning" question went like this. The universe couldn't have existed forever since, if it had, heat and energy would be evenly dispersed throughout the universe. The other option is that it was created. That it was created from nothing doesn't make scientific sense. That a being who theoretically existed forever created it doesn't make scientific sense. A being, however, holds a slight logical advantage in that a solely physical universe couldn't create itself. I've even considered aliens or virtual reality. It makes the science in me cringe but I'm trying to be as open minded about this as possible and therefore trying not to rule out any possiblities. What's your opinion on the original creation?


My original response to you was off topic, and your response to me has taken us too off topic.. Sorry for that.

If you'll give me a day I will open a new topic on these issues so we can debate them properly without side tracking this thread:

1.

alan writes:

I been reading some books, thinking, and visiting evolution and ID sites and am right now tending toward the existence of a creator as more probable than complete chance- I will change "complete chance" to "natural process".


No one has ever said "complete chance".

2.

alan writes:

That it was created from nothing doesn't make scientific sense. That a being who theoretically existed forever created it doesn't make scientific sense. A being, however, holds a slight logical advantage in that a solely physical universe couldn't create itself.

3.

alan writes:

What's your opinion on the original creation?

Because frankly I am curious as to how it's easier to postulate an entity that just existed without any need for an explanation to that or to the enormous amount of complexity it would require, rather than natural processes, which currently are in affect maintaining the order that we see today, being much easier to postulate?

It would seem, in my opinion, that it takes greater effort to imagine a creator than accept natural order, since nature is actually physically seen and interacted with.

- Oni
---
"I smoke pot. If this bothers anyone, I suggest you look around at the world in which we live and shut your mouth."--Bill Hicks

"I never knew there was another option other than to question everything"--Noam Chomsky
---
This message is a reply to:
Message 322 by alaninnont, posted 03-04-2009 7:17 PM
alaninnont has responded
---
Replies to this message:
Message 324 by alaninnont, posted 03-05-2009 4:37 PM
onifre has not yet responded
---