doctrbill
Member (Idle past 991 days)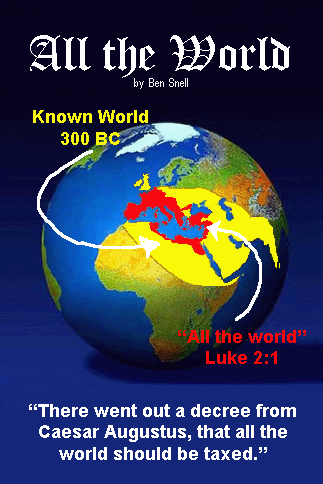 Posts: 1174
From: Eugene, Oregon, USA
Joined: 01-08-2001
Message 256 of 460

(186659)




02-18-2005 10:21 PM

Reply to: Message 247 by wmscott
02-11-2005 9:57 PM
---
We don't have to worship God if we don't want.
---
wmscott writes:
What Paul wrote, he wrote under the guiding force of the holy spirit
Says who?
Says Paul, of course!
2 Timothy 3:16 "All Scripture is inspired of God and beneficial for teaching, for reproving, for setting things straight,"
All scripture includes what Paul wrote, doesn't it?.
How convenient for him.
db
---
This message is a reply to:
Message 247 by wmscott, posted 02-11-2005 9:57 PM
wmscott has not yet responded
---