Rob&nbsp

Suspended Member (Idle past 4043 days)
Posts: 2297
Joined: 06-01-2006
Message 96 of 106

(461222)




03-23-2008 5:22 PM

Reply to: Message 95 by Straggler
03-16-2008 9:13 PM
---
One question for Straggler...
---
I have had a whole week to think about this Straggler. It's a long post… so be patient.

Straggler:

Rob - It appears that your theory of 'Logical Coherence' is little more than a pointless and futile attempt at rebranding Methodological Naturalism after all. Oh well.

That's right Straggler!

Nice to see your finally getting it!

What you said is almost exactly what I said in the abstract…
quote:

---

...a clear alternative definition of science that incorporates the legitimate aspects of the current convention, as well as consistently incorporating new evidence within a design paradigm. If that is to be accomplished, we must re-examine science so as to uncover what science actually is.

---
Did you see it? 'The legitimate aspects of the current convention' (i.e. empirical evidence).
So do you see? The only thing I did with my article is to declare what science already is!
I have never suggested that empirical evidence is not important or necessary to natural science. Rather, my point was always that empirical evidence is meaningless when observed, tested, etc, unless it is done so logically (i.e. in a manner that is consistent and coherent).
Systemic and scientific methodology does not exist… except when married to the solid philosophical principles of logical reasoning. I stated it this way in the thesis:
quote:

---

...With the law of contradiction we begin, build, and test our theories regarding our empirical impressions of the natural world.

---
The point is, that natural science… is the law of contradiction applied to the empirical world.
Science is neither rationalism, nor pure empiricism. It is the combination of the two, and therefore, the philosophical coherence of our theories is central to the discipline.
The science of philosophy came first… but obviously, natural science is about empirical evidence as well.
And that is what the historical 'inference to the best explanation' is all about. It is deferring to the scientific foundation of logic when interpreting empirical evidence.
In applying all of this in terms of Intelligent Design theory… my entire argument is based upon the fact (as Susan Kruglinski documents so well) that the scientific community currently and historically has thrown coherence under the empirical bus and demanded empirical evidence for any supposed designer.
And the problem with this demand is that there is no empirical evidence for a material or natural explanation for the digital information in DNA. We do however have empirical evidence of human beings creating information similar to (though less complex) than DNA. Only a design inference offers a coherent explanation with empirical evidential power for the appearance of information that is complex, non-repeating, and specified.
In another discussion elsewhere, I brought up the fact that materialism as an absolute is problematic because as with all inductive propositions, the conclusion does not follow from the premise. One gentleman reminded me that though this is true, a stone will fall a thousand times if dropped. He went on to say that it is still possible that it will not, but that he will put his money on the stone falling again.
I conceded his point… But I reminded him to apply his scientific principle consistently because if a thousand times information is found to have a causation that is not material but intelligent, then when confronted with DNA, we must also put our money on intelligence.
We would never compose a thesis on the properties of tannins, pulp, glue, granite, etc. and postulate as yet unknown properties in the laws of physics or materials themselves to explain the origin of a newspaper or cave drawing.
Information is not natural in material terms. It is supernatural as opposed to unnatural; it something 'in addition' to the material medium. That doesn't make it mystical, but actually quite base. On at least one occasion, C.S. Lewis referred to the non-material dimension as the 'sub-nature'. Perhaps this makes it easier to comprehend with the simplicity of the scientific method's origin in the law of contradiction, and the elemental nature of it in all things organized logically.
Information is not material itself, just as gravity is not an orbiting body.
So in that sense information is 'supernatural' and is always logical whereas material nature produces random and repetitive patterns. Rocks just are; I think, therefore I am.
We are told '(by scientists)' that finding this 'type' of information coming from space, would constitute valid scientific proof of intelligence elsewhere in the cosmos. I notice that all of you avoid this point and conveniently ignore it…
The only purpose for so patiently (am I not patiently?) conveying this distinction between materialism and methodological naturalism, is to remind us that we must use the available evidence to remain scientific. And the theory which most coherently explains that evidence, must be (by definition) the most scientific.
It may not be true… but it is the most scientific because it is the most coherent logically.
Now Straggler… you sir have posited the necessity of empirical evidence so emphatically, that there is no retracting it now. As it turns out, you see all of this quite well as the next post of yours will show. Your own words will serve nicely as a test between the scientific qualities of our beliefs as it pertains to ID vs. TOE.
In this message: www.evcforum.net/cgi-bin/dm.cgi?action=msg&f=6&t=766&m=239#239 -->www.evcforum.net/cgi-bin/dm.cgi?action=msg&f=6&t=766&m=239#239">http://www.evcforum.net/cgi-bin/dm.cgi?action=msg&f=6&t=766&m=239#239 you said the following, in response to the theory of alien life / panspermia as per Francis Crick And Leslie Orgel:
Straggler:
An interesting if mildly bonkers hypothesis that is, in principle at least, verifiable by material conventional scientific methodologies.
Ok fine, I would like to see why you think that this hypothesis is (at least in principle) scientific, and why ID is not.
But before I ask you the question I have for you, I want to put all of this into the proper context by first quoting the respectable Richard Dawkins:
quote:

---

" When astronauts voyage to distant planets and look for life, they can expect to find creatures too strange and unearthly for us to imagine. But is there anything that must be true of all life, wherever it is found, and whatever the basis of its chemistry? If forms of life exist whose chemistry is based on silicon rather than carbon, or ammonia rather than water… If a form of life is found that is not based on chemistry at all but on electronic reverberating circuits, will there still be any general principle that is true of all life? Obviously I do not know… "

---
( Richard Dawkins / The Selfish Gene p191-192 )

Now, listen carefully Straggler… because before we proceed… and to be fair to professor Dawkins; he makes it quite clear in the book that he believes (even though he doesn't know) that all life evolved… including our own. That is the one universal absolute in his mind concerning this subject.

But… we are dealing here with the difficulty of the 'type of information' in the biological systems on our planet.

I am going to provide you with tremendous leniency Straggler.

I am going to assume for the sake of argument… an alien species that came into being by some as yet unknown process, and that they authored life as we know it.

But again to be fair… this is not exactly the hypothesis of Orgel and Crick. Their hypothesis (from what I understand), is that life evolved in many places like our own planet.

In either case we are talking about the existence of life that is alien to this world.

You may answer my question in either of these contexts.

Just one question…

1) What exactly would constitute, in principle, verification of such a hypothesis, by material conventional scientific methodologies?

I would hope you answer that question separately from any other reply to this post, because I want to include here now something else. And that is that
this is not a complicated or mystical matter. It is very simple. I think that you are missing the point because you are making the matter far more complex than it is…

I have decided to insert into this debate, an email exchange that I had with James Randi on this subject as it very closely mirrors where you are struggling as well. I sent him a copy of the article, and to my surprise… he responded!

If you are not familiar with Mr. Randi, here is a video of he and Richard Dawkins together: http://video.google.com/videoplay?docid=9125258733294714593

The problem (if it is a really a 'problem' and not simple obfuscation) that you are wrestling with appears to be the same strategy common to the brights like Dawkins, Randi, Hitchens, et al.

By 'strategy', I do not mean to accuse anyone of conscious misrepresentation, but misrepresentation nonetheless.

If you'll notice, he is so motivated to avoid the logical implications of my position, that he completely disregards any actual point that I have made, and instead, knocks down straw-men.

Put plainly, Mr. Randi misrepresents my position in order to attack it; not to mention that he is factually mistaken as to the meaning of words.

I realize that I am debating you Straggler and not Mr.Randi (though it would be nice if everyone here used their real names). I simply believe his comments might help you formulate your own questions better.

The exchange began this way:
quote:

---

To: rob.lockett@sbcglobal.net
Subject:
Date: Wed, 19 Mar 2008 11:04:57 -0400 James Randi wrote: I disagree with your definition that "science is knowledge."

---
quote:

---

From: robert lockett [mailto:rob.lockett@sbcglobal.net]
Sent: Wednesday, March 19, 2008 5:38 PM
To: James Randi
Subject: Re: Well... that keeps it simple! Do you care to explain why?

---
-------------------------------

JRandi: How do you define "knowledge"? Is it certain, unchangeable, immutable, always correct ….?
-------------------------------
Rob: It is all of those things.... only if it is logical. And by definition, that which is logical is systemic... and verifies one entity by [combining] the authority of another into a composite whole.
There must always be two witnesses (entities) for anything to be established as scientific. It may still be [incomplete], but all 'authoritative knowledge' or scientifically derived knowledge that is true [i.e. verified as fact]… has this quality so far as I know.
And that is interestingly… a historically Biblical view: http://bible.crosswalk.com/OnlineStudyBible/bible.cgi?new=1&word=two+witnesses&section=0&version=niv&language=en
It is both knowledge and science. Not to mention the fact that the term 'science' means 'knowledge' in the original Greek.
[correction / Latin]
quote:

---

Main Entry: sci•ence
Pronunciation: \ˈsī-ən(t)s\
Function: noun
Etymology: Middle English, from Anglo-French, from Latin scientia, from scient-, sciens having knowledge, from present participle of scire to know

1: the state of knowing : knowledge as distinguished from ignorance or misunderstanding ( http://www.merriam-webster.com/dictionary/science )

---
Science is knowledge. 'Conscious' in the original Greek means, 'with knowledge'.
[correction / Latin again]
Is that not right?
-------------------------------
JRandi: For a very long period, the Earth was flat… That was known by everyone – knowledge… There have been many "facts" – again, knowledge – that turned out to be wrong…
-------------------------------
Rob: You make an excellent point sir, although that is clearly not the kind of knowledge that I am advocating.
Such knowledge as you mention was what appeared to be obvious from one perspective. I am talking about the third perspective (knowledge) gained by the coherence of at least two others.
By definition... I am talking about knowledge that is scientific; knowledge that is verified by comparing other perspectives and incorporating them into a composite whole. Even better, is the application of perspective made to cohere with empirical evidence. Internal philosophical coherence is one thing. But when combined with empirical evidence we have a legitimate natural science.
Surely you know the difference between facts like the earth being flat, and facts such a empirical facts, or legitimate philosophical reasoning.
Mr. Randi, we come from totally different perspectives. I am a recent Christian convert who is 37 years old, a truck driver in No. California, a father of three, and I am honored to even be responded to by a man with your credentials and history. Nonetheless, you and I can surely agree upon this single point; 'that logic is the only possible valid knowledge'. And that is what science is... It had better be! And this philosophical principle is then applied to the empirical world.
Is that not correct?
As I understand it, it is the very heart of any scientific methodology, and the very authority that makes any of our declarations meaningful.
Certainly many 'facts' have been wrong throughout history, but that does not mean we can legitimately say that 'all facts' are wrong or untrustworthy, since that would 'itself' be a declaration of fact.
We are not omniscient, so we must be careful to avoid the persecutions of ideas and questions that so pervade the hallowed institutions of the past (and present).
Just because we are not omniscient, does not mean that we do not possess legitimate knowledge. And said knowledge is scientific.
What we must do to remain logically objective, is turn our rightful skepticism upon ourselves to make sure that we have not become the persecutors of the next legitimate discovery because of hidden bias and subjectivity of our own.
I am biased only to logic. And logic is by definition objective. So my bias is objective.
I don't suppose I have to bore you with an introductory lesson in logic (or history), so what is it exactly you would like to discuss?
The point of my article was to remind us all of the 'triune nature' of logic and science. There is no other legitimate or objective knowledge. The only thing beside it, is ecclesiastical proclamation, which neither you, nor I will accept. You fear the declarations of the church, and I the declarations of Dawkins.
Logic will tell which is false...
Logic Himself speaks with authority, and beside Him there is no other.
And that is a very revealing thing to see and understand clearly for the first time.
-------------------------------
JRandi: You have a religious perspective, which means that you are not using logic, but your need for a god. No, logic is not knowledge.
I have no time to pursue such matters with you; they would require basic discussions of philosophy and reason, and that is not possible by this means. Also, your religious stance is in the way of any and all reason, since that's an emotional perspective…
I regret…
----------------------------------
Rob: I did not say that logic is knowledge. I said that knowledge is logical.
There is a difference as you know.
Are you positing that knowledge is not logical? Certainly not...
Mr. Randi, 'all perspectives' are philosophical and theistic (religious). Yours just happens to be a-theistic.
I made that point plainly in my article:
Scientific Reasoning vs. Religious Reasoning?
The conflict between science and religion is not over the existence of God because the terms God and reality are synonymous. Both are absolute, ultimate, and sovereign. The question is really one of God's (or reality's) characteristics. Is reality a living being or merely an impersonal material force? Whatever or whoever reality is; reality is God by definition. It is what it is or I am who I am. The only difference between the philosophies of atheism and theism is the nature of God. All reasoning is philosophical. Whether we use inductive or deductive reasoning (and we rely almost exclusively on deduction) contradiction and coherence are what we seek in order to verify or refute premises and conclusions.
Definition of God / 1capitalized : the supreme or ultimate reality [1]
It matters not whether our philosophy is monotheistic, pantheistic, polytheistic, atheistic, etc. The deist philosophizes that Theo (God) has left the building. All philosophy is theistic. Even the agnostic is in the same boat, since his philosophy purposely excludes deciding the question of Theo. To put it plainly, without theism, there is no such thing as an agnostic. The absolute character of reality (irrespective of its/his other qualities) does not give us the option of excluding ourselves from philosophizing about Theo.
[1] http://www.merriam-webster.com/dictionary/god
Now please Mr. Randi... if you wish to explain why I am mistaken, feel free. But I cannot argue with bare assertions such as those you've sent full of logical fallacies.
Your work uncovering fraud is wonderful, but do you run so quickly from a 'real challenge'. Personally, I didn't need you to tell me that psychic healing is a con...
Certainly you can do better...
If anyone wants to scientifically test my claim to have spoken with Mr. Randi, the proof is available by email request; only notice that in doing so, you are asking for the testimony of another witness (to verify my claim) so as to make certain that it is truly scientific.
---
This message is a reply to:
Message 95 by Straggler, posted 03-16-2008 9:13 PM
Straggler has responded
---
Replies to this message:
Message 105 by Straggler, posted 03-27-2008 6:56 AM
Rob has not yet responded
---
Straggler
Member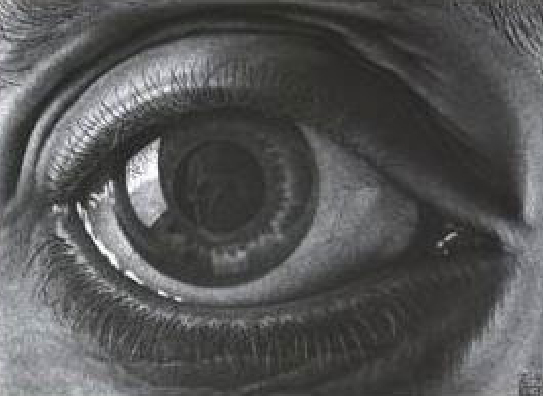 Posts: 10285
From: London England
Joined: 09-30-2006
Message 99 of 106

(461382)




03-25-2008 6:30 AM

Reply to: Message 97 by Rob
03-23-2008 5:57 PM
---
Last Chance Saloon
---
Rob you are intentionally misrepresenting what I said by selectively quoting. This is what I actually said -

If anyone has been mad enough to try and follow this debate it is now up to them to make their judgements as to the quality and validity (the two do not always go hand in hand) of the arguments on show.

I do think your thesis has been exposed as intrinsically flawed. I do think that you are now changing the very basis of your theory in response to these exposed flaws. I do think that this is a last ditch attempt to salvage the debate. However I am not claiming that I have the last word on this. Others are free to decide whether I am right or wrong. I guess that is the point of a public debate.

In your original thesis there was no mention of the term hypothesis. Nor was there any mention of the term experiment. The concept of prediction was also notably absent. In fact any suggestion of empirically testing theories (i.e. not basing theories on empirical evidence but subjecting the theories themselves to empirical tests in the form of prediction and verification) was treated as a subversive, unwarranted and irrational means of introducing philosophical bias in the form of methodological naturalism. This all makes absolute sense if you restrict yourself to the narrow confines of legitimising Intelligent Design as science without once considering how actual science progresses and operates. This is exactly what you did is it not? Can you honestly claim otherwise?

After consistently failing to demonstrate your proposed deductive thinking in detail you suddenly declare yourself to be a passionate advocate of the standard scientific method without addressing how you will overcome the obvious practical limitations this necessitates (i.e. that theories must be empirically testable thus excluding supernatural explanations as scientific).

Rather than simply cite an obvious everyday example of your proposed methodology in action you have resorted to intentionally getting yourself suspended, suggesting that I am in league with the devil, deliriously posting random biblical links and quotations, numerous attempts at introducing tangential topics, suggestions of personal persecution, declarations of righteousness, quoting me out of context, references to other discussions you are having elsewhere and various other debating strategies, evasion tactics and ploys to avoid the simple fact that your theory just does not work.

After nearly 100 messages we are still no clearer as to the detailed deductive thought processes that are required to apply your theory of logical coherence to a simple day to day problem.

As a result of this I have concluded that whatever it's other more theoretical and philosophical flaws your proposed redefinition of science results in a methodology that even you recognise as fatally flawed and effectively unworkable.

Of course, as you so rightly state, this is my subjective and personal opinion. Others are free to interpret your absolute inability to apply your own theory to a practical example as they see fit. I am merely exposing and highlighting this fact ;)

EXAMPLE PLEASE - LETS TRY ONE LAST TIME


In the simple everyday case of a car that won't start or a computer that won't work what is the first step in the deductive process that is specific to your theory of logical coherence?

What specific two elements are compared for contradiction and thus tested for logical coherence?
This is a simple question that should have a simple, generic and practical answer that is obvious to all.
Unless you can provide such an answer I see no point in I or anyone else spending any more time considering this matter.

Edited by Straggler, : No reason given.

Edited by Straggler, : No reason given.

Edited by Straggler, : No reason given.
---
This message is a reply to:
Message 97 by Rob, posted 03-23-2008 5:57 PM
Rob has not yet responded
---
Replies to this message:
Message 100 by Ken, posted 03-26-2008 3:19 PM
Straggler has not yet responded
---
Straggler
Member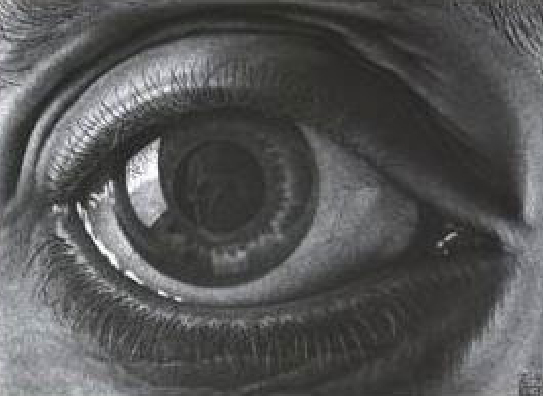 Posts: 10285
From: London England
Joined: 09-30-2006
Message 105 of 106

(461698)




03-27-2008 6:56 AM

Reply to: Message 96 by Rob
03-23-2008 5:22 PM
---
Nature is "God" - Final Remarks
---
Rob
You are obviously a pretty intelligent guy. You have also obviously thought quite deeply about the nature of science and religion. However I suspect that you have little practical experience of scientific investigation. This combined with the fact that you are blinded by faith and driven by the desire to legitimise a preconceived conclusion has resulted in you placing yourself in an impossible position. I think you know this. I also think that although you may not agree as to why exactly your thesis is flawed deep down and in a very practical sense you know that it is.

I hope that you read this. I also hope, perhaps naively, that if you do read this it will change your mind about why conventional science is what it is. The message below is what I actually believe to be true. It is not just a debating strategy or ideologically driven attempt to dismiss ID, God or anything else as unscientific. If it does nothing else it should give you a genuine insight into the mind of the "enemy" if you do decide to promote your thesis elsewhere.

BEST FIT
Science is not merely the best fit explanation of the known facts as is asserted as the very basis of your thesis. It is true that science incorporates and utilises evidence, logic and contradiction. It is also true that, as your thesis advocates, these components lie at the very heart of what science is. However there remains one fundamental piece missing from the puzzle. This missing piece is one that your thesis at best ignores and at worst dismisses. The missing piece is the test of nature.

THE TEST OF NATURE
We are imperfect illogical desire driven beings. Our evidence is necessarily imperfect and incomplete. As such, 'best fit explanations' that remain untested against nature are too open to interpretation, too prone to error and too susceptible to the selective use of evidence to support preconceived ideological 'truths', to be considered at all reliable. Without testing our theories of nature against nature itself our theories are nothing more than philosophical or ideological interpretations of known facts. We can always fool ourselves but we cannot fool nature. She will not succumb to our theories no matter how much we may wish them or even believe them to be true. The test of nature is the ultimate test of any theory no matter how logically coherent it may appear to our subjective and desire driven imperfect selves.

Consider science outside of the narrow confines of the whole EvC debate for one moment – Can you honestly think of a single area of scientific investigation where expected or predicted results are not used to measure the worth of a theory? Would you trust any scientific theory in the less contentious areas of medicine, chemistry or solid state physics (for example) that had not been empirically tested via means of prediction and verification? Why on Earth would we choose to be less rigorous in our investigations into the deepest questions of all?
Do not be fooled into thinking that some areas of science are empirically un-testable because they relate to events long past. This is a false claim. There is always new evidence to be found. It is always possible to measure the logical consequences of our theories against this new evidence through prediction and verification. The very limits of human ingenuity have been reached and extended in order to test our theories of nature and they will no doubt be extended further in the future. To dismiss this fact is to misunderstand the very basis of scientific experimental investigation. Even as I write, particle accelerators that will simulate ever more closely the state of the very early universe are being built so that our theories of cosmology, space, time and matter can be better tested by means of prediction and verification. These are marvels of engineering costing millions of dollars and employing some of the keenest minds on the planet. Why do we do this? We do this because the test of nature is the only thing that can ultimately decide the true worth of our scientific theories.

LIMITATIONS
The test of nature is our guiding light as we stumble through the corridors of uncertainty but it comes with a price. We are only able to test that which is natural. We can only test that which is empirical. The exclusion of immaterial and supernatural beings and phenomenon from scientific investigation is down to the simple fact that they are conclusions that are just impossible to test. Being un-testable they are unable to be rendered reliable by any scientific measure. The test of nature is the key to the authority, success, objectivity and reliability of scientific conclusions. We cannot separate non-empirical theories from potential bias or misinterpretation. We cannot apply the test of nature to that which is not natural. There is no philosophical bias in excluding immaterial conclusions. Only inherent practical limitation.
This is not to deny God. This is not even to deny Intelligent Design by an immaterial being. The practical limitations of science mean that science cannot even begin to meaningfully investigate such conclusions.

Science may provide us with the answers we seek regarding life the universe and everything. Or it may not. The practical limitations of science mean that we may never have reliable scientific answers to such questions. I personally believe and hope that we will. But we have to acknowledge that it is perfectly possible that these things are essentially scientifically unknowable. Acknowledge the possibility yes. But not accept in any practical sense for that way lies only ignorance. Whether there are scientific answers available or not we have to keep trying to find such answers on the assumption that empirical material and truly scientific explanations are available. Whether there are scientific answers available or not un-testable speculation of any sort, religious or otherwise, should never be considered a replacement for rigorously tested scientific explanations. Sometimes we just have to admit that we don't know. Yet ;)

CONCLUSION (and Farewell)
Nature, not logic, is ultimately the judge, jury, and where necessary executioner of our scientific theories. In this respect at least nature is indeed "God".

Farewell Rob. Good luck. I wish you well wherever you end up.

To Admin - I guess that's that then. Feel free to do your closing thing.
---
This message is a reply to:
Message 96 by Rob, posted 03-23-2008 5:22 PM
Rob has not yet responded
---