Perdition
Member (Idle past 1430 days)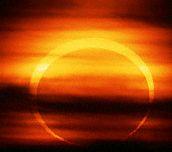 Posts: 1593
From: Wisconsin
Joined: 05-15-2003
Message 257 of 381

(521424)




08-27-2009 12:05 PM

Reply to: Message 252 by JRTjr
08-27-2009 3:34 AM
---
Re: Good and Evil
---
1. You assume that God is a tyrant. How many tyrants do you know that would allow Their own Son (a willing participant) to be sacrificed in your place to pay the penalty for your misconduct?
I still don't understand this claim. When Jesus died, where did he ultimately end up? Right next to his Father for eternity? Oh. Quite a sacrifice that, huh?
"Yeah son, I'm gonna show how great I am by letting you sacrifice yourself in such a way that I get to be with you forever. Myself, how could I let you do that, don't you know how much it hurts me?"
Sounds to me, if this is to be considered something great on God's part, we have to assume that God didn't want Jesus near him. What sort of bastard (in both senses of the word, I guess) would that make Jesus that God doesn't want him near him?
---
This message is a reply to:
Message 252 by JRTjr, posted 08-27-2009 3:34 AM
JRTjr has responded
---
Replies to this message:
Message 258 by greyseal, posted 08-27-2009 4:33 PM
Perdition has not yet responded
Message 263 by JRTjr, posted 08-30-2009 7:25 PM
Perdition has responded
---
Perdition
Member (Idle past 1430 days)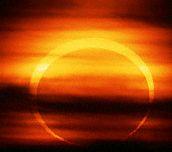 Posts: 1593
From: Wisconsin
Joined: 05-15-2003
Message 273 of 381

(522028)




08-31-2009 2:07 PM

Reply to: Message 263 by JRTjr
08-30-2009 7:25 PM
---
Re: Good and Evil
---
It was sufficient to wash away your sin?! Also note here that it was sufficient enough a sacrifice to wash away the sin of all mankind.
So you say...but I've seen no evidence of that, especially in the practice of Cristians who claim that we're still living under sin. The consensus seems to be not that he washed away sin, but that he merely gave us the ability to wash it away if we subscribe to his rather contrived method of washing.
If someone sacrificed there arm to save you, would you mock them if they got it back? Would the sacrifice be any less legitimate? God did not just sacrifice an arm, he sacrificed a third of his whole being for you.
Well, if that person went through his entire life knowing he would lose the arm for a couple days, then get it back for all eternity, and he kept harping on me saying, "Look man, I gave up my arm for you, and you can't even deign to toss me a beer?"
Yeah, I'd get sick of him bringing up the arm he temporarily misplaced.
I do not understand why you would assume that.
Because God claims to have sacrificed something. If I give someone my prized valuable, but take it back three days later, did I sacrifice anything? The only way it becomes a sacrifice is if I take something back from an unhappy recipient despite the fact that I really, really didn't want it. So, if Jesus' death and return to his father is any sort of sacrifice for the father, it must be because he didn't want Jesus to come back.
---
This message is a reply to:
Message 263 by JRTjr, posted 08-30-2009 7:25 PM
JRTjr has acknowledged this reply
---
---