jar
Member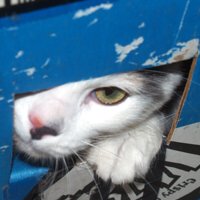 Posts: 31256
From: Texas!!
Joined: 04-20-2004
Member Rating: 2.8
Message 314 of 560

(620519)




06-17-2011 12:12 PM

Reply to: Message 308 by Jazzns
06-17-2011 11:11 AM
---
Re: Lots of dead messiahs?
---
There were three real messianic attempts that reached the stage of full war with Rome, the first leading to the destruction of Jerusalem and the Temple. The second began in Libya and Egypt but spread to Judea. The third major messianic war was the Simon bar Kokhba revolt sixty years after the first war.
---
Anyone so limited that they can only spell a word one way is severely handicapped!
---
This message is a reply to:
Message 308 by Jazzns, posted 06-17-2011 11:11 AM
Jazzns has not yet responded
---