Theodoric
Member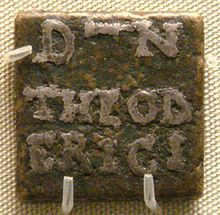 Posts: 6490
From: Northwest, WI, USA
Joined: 08-15-2005
Member Rating: 3.4
---
I am not sure he knows how any punctuation works. He certainly has no idea what a quotation mark is or how it is used. He might have periods down, but haven't seen enough question marks to know if he has an issue with them too.
---
Facts don't lie or have an agenda. Facts are just facts
"God did it" is not an argument. It is an excuse for intellectual laziness.
---
This message is a reply to:
Message 25 by Dr Adequate, posted 04-24-2014 2:12 PM
Dr Adequate has not yet responded
---