Theodoric
Member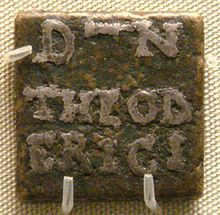 Posts: 6498
From: Northwest, WI, USA
Joined: 08-15-2005
Member Rating: 3.5

(1)
Message 154 of 908

(671569)




08-27-2012 3:18 PM

Reply to: Message 153 by NoNukes
08-27-2012 3:14 PM
---
Re: So, Big_Al35, what is MACROevolution?
---
It's as if the whole text were written before the germ theory of disease was ever proposed.
Well it is just a theory.
---
Facts don't lie or have an agenda. Facts are just facts
"God did it" is not an argument. It is an excuse for intellectual laziness.
---
This message is a reply to:
Message 153 by NoNukes, posted 08-27-2012 3:14 PM
NoNukes has acknowledged this reply
---