Mr. Ex Nihilo
Member (Idle past 4711 days)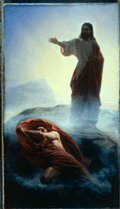 Posts: 708
Joined: 04-12-2005
Message 1 of 5

(270244)




12-17-2005 1:19 AM
---
Response to Iano
---
Iano posted this in I'm trying: A stairway to heaven -- Re: Jesus gave directions and I would like to explain my thoughts about this and get his response.

iano writes:

PS: have you got a step-by-step guide as to your view on the 'whole story' similar to the one I gave a few posts back. Not by analogy but just plain english. Like I said - not necessarily for debate but just to see how you view the mechanics. If it such that 'try' will only be shown by seeing the overall workings then it would be good to deal with it in that way. What do you think?

To be specific, I would like to start with the nature of Adam in his original state before "sinning", the "fall" of Adam, and the "restoration" of Adam. More specifically, I would like to present data which will attempt to establish that Adam had the indwelling of the Holy Spirit from the very beginning.

If this can be agreed upon, I would then like to broaden the discussion outward to encompass humanity's condition in general in order to display that people who do not know Christ can nonetheless be moved by the Holy Spirit toward salvation.

A latter part of the discussion might revolve around a careful examination of what scripture and church history say in regards to the "indwelling" of the Holy Spirit -- and who can have this.

This message has been edited by Mr. Ex Nihilo, 12-17-2005 03:35 AM

This message has been edited by AdminPhat, 12-17-2005 08:01 AM
---
---
Adminnemooseus
Director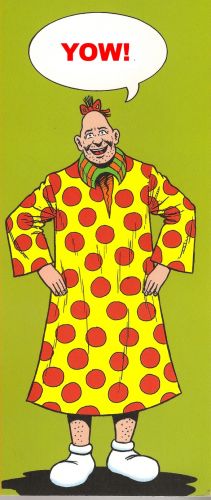 Posts: 3883
Joined: 09-26-2002
---
No topic theme detected
---
Try a new message, in this same topic.

This time outline the theme you wish to discuss. A link back to the previous source topic might also be nice.

Adminnemooseus

Added by edit: Also, via editing message 1, supply a topic title that reflecte the yet unknown topic theme (as I type this, the topic title is "Response to Iano", which is something I file under "worthless title").

This message has been edited by Adminnemooseus, 12-17-2005 02:22 AM
---
---
---
Replies to this message:
Message 3 by Mr. Ex Nihilo, posted 12-17-2005 8:26 AM
Adminnemooseus has not yet responded
---
Mr. Ex Nihilo
Member (Idle past 4711 days)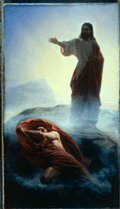 Posts: 708
Joined: 04-12-2005
---
Re: No topic theme detected
---
Bump...the first post has been editted.

Sorry about the vague 1st post Adminnemooseus. I'm a little bit rusty being away for a month or so. I made changes in the 1st post.

Do these changes refine the topic and suggested discussion more clearly?
---
This message is a reply to:
Message 2 by Adminnemooseus, posted 12-17-2005 2:17 AM
Adminnemooseus has not yet responded
---
Replies to this message:
Message 4 by AdminPhat, posted 12-17-2005 9:57 AM
Mr. Ex Nihilo has not yet responded
---
AdminPhat
Administrator

Posts: 1911
From: Denver,Colorado USA
Joined: 12-03-2004
---
Steps toward loss and restoration of Salvation
---
I edited your first post and cleared up a few spelling and grammatical errors.

It is now ready for promotion--IMHO. Lets go with Faith/Belief.

This message has been edited by AdminPhat, 12-17-2005 08:07 AM
---
How EvC Forum started
How to decide where your topic fits choose a forum and think about how to best express your idea.
These are the rules.
---
This message is a reply to:
Message 3 by Mr. Ex Nihilo, posted 12-17-2005 8:26 AM
Mr. Ex Nihilo has not yet responded
---