Am5n&nbsp

Suspended Member (Idle past 3855 days)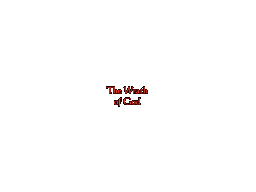 Posts: 106
From: New York City, New York, United States
Joined: 02-21-2007
---
TN writes:

how can "god" do the impossible?


Because, He is God.

TN writes:

Does the word "impossible" then, not have a definition anymore, since it, whatever it is, would be possible with "god"?


Your mind enables you to decide what is possible and what is not possible[aka impossible]. If you put your hand in a flaming stove, would you or wouldn't you feel pain? If you cut your hand, will it not bleed? would you not feel pain?

We are people... in this world, there are limitations. Our mind & body have limits.. a person with a life has certain limits. We have a limit on time,life,food,and even oil. People can imagine anything they want, but, it doesn't mean everything you think might be possible, might actually be possible. Remember TN, even other Naturalists know their limitations.

TN writes:

Moreover, all you guys are doing is saying statements which are supposed to be fact, but on analysis, dont make sense.


I take the bible literally, and I consider it to be Factual evidence and proves that there is a God. Just because it doesn't seem to make any sense to you, that doesn't change the fact, on what I believe.

You can call me stupid, you could even call me ignorant, but the reality of it all is plain to see,"I don't care what you think of me and I don't care what you believe". Now TN, just because you think there isn't any evidence to prove that there actually is a God, that doesn't mean there isn't any, nor would it be impossible to find.

If I tell myself, that my bible is proof, that there is indeed a God and You tell me it isn't, Who am I going to believe? its obvious to know that I would choose to believe what I want to believe and there's nothing you can do to change my mind. You wanna know why? cause I set certain limits and these limits limit your ability to change my mind. So in the end, I would actually make it impossible for you to change my mind.

Let me ask you some questions TN.

Do you honestly consider God to bow down before his own creation?
Is it so hard for someone to actually admit that, even thee who roams this world, thee who is above all the creatures, Shall thy bow to thee creator?

I was told that, the word mother to a child, is considered to be equal to that of a word, such as "God". Does not a child look at his mother and see how much she has sacrifice for him/her? Should that child be the up most grateful to the mother?

sincerely yours, Amen.

Edited by Am3n, : No reason given.

Edited by Am3n, : No reason given.

Edited by Am3n, : No reason given.

Edited by Am3n, : No reason given.

Edited by Am3n, : No reason given.
---
This message is a reply to:
Message 77 by TheNaturalist, posted 01-22-2008 6:20 PM
TheNaturalist has not yet responded
---
Replies to this message:
Message 92 by tesla, posted 01-28-2008 7:20 PM
Am5n has responded
---
Am5n&nbsp

Suspended Member (Idle past 3855 days)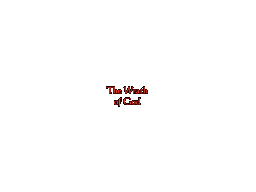 Posts: 106
From: New York City, New York, United States
Joined: 02-21-2007
Message 93 of 94

(451864)




01-28-2008 10:57 PM

Reply to: Message 92 by tesla
01-28-2008 7:20 PM
---
Re: welcome back
---
well thank you tesla, but for some reason, I have a feeling someone on here, an atheist or perhaps an Evolutionist seems to be banning me, even though I've changed, yet he seems to be banning me because of something quite personal, whatever it is I can tell you 1 thing, it has nothing to do with breaking rules, more or less he's the 1 breaking the forum rules. Oh well, He's probably a coward. have you noticed, that every time I'm suspended, they seem to not put a reason. I mean shouldn't you suspend a user then put down a reason?

My opinion: I think its moose.

Quite frankly tesla, I've changed, though try and convince someone other wise, who in my opinion is abusing the limits of his authority. I don't really mean for anyone to try and convince him otherwise, he might ban those people too. you people might as well leave this site, the admins can't even control this site, not to mention their becoming abusive and some people are actually trying to make up excuses for what the admin has done.

If percy wont even reply to my email, what makes you think he'll allow people on here to keep on voicing their opinion about how he's wrecking the site? He obviously doesn't care about what you have to say, if its something he doesnt like, he'll just ban you.

sincerely yours, Amen.
---
This message is a reply to:
Message 92 by tesla, posted 01-28-2008 7:20 PM
tesla has responded
---
Replies to this message:
Message 94 by tesla, posted 01-28-2008 11:03 PM
Am5n has not yet responded
---
tesla
Member (Idle past 2011 days)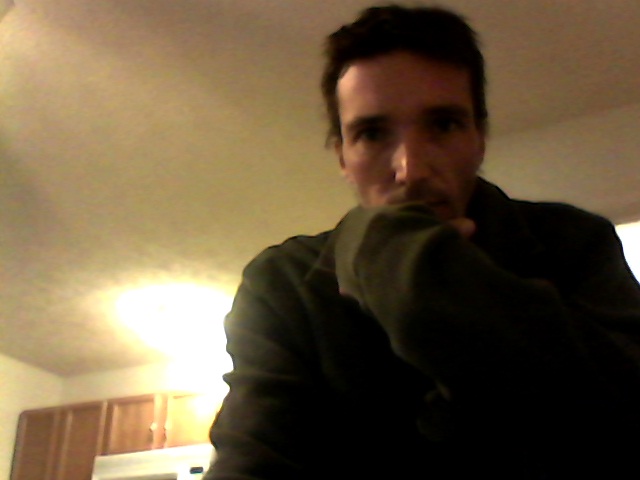 Posts: 1198
Joined: 12-22-2007
Message 94 of 94

(451866)




01-28-2008 11:03 PM

Reply to: Message 93 by Am5n
01-28-2008 10:57 PM
---
Re: welcome back
---
be of good cheer!

be strong of heart and pray for those that hate you, remember the words of christ when he says to love your enemies!

you have not been especially cordial, and for that who can say they always are? but anything anyone does against you, forgive them. because it is right by God as he has forgiven all who will accept him.

i will pray for you, that you will find peace in the goodness of our lord, and do many things in your time you have to add glory to God. do not seek your own glory, but the glory of God, and in that will you find pure joy.

peace and God be with you amen, as Gods will is, so be it.

-Tim Brown
---
keep your mind from this way of enquiry, for never will you show that not-being is
~parmenides
---
This message is a reply to:
Message 93 by Am5n, posted 01-28-2008 10:57 PM
Am5n has not yet responded
---